Brother continues winning streak with PCMag Choice Awards in 2018
Brother printers and all-in-ones earn PCMag Readers' Choice Award for 10th consecutive year and Business Choice Award for sixth straight year.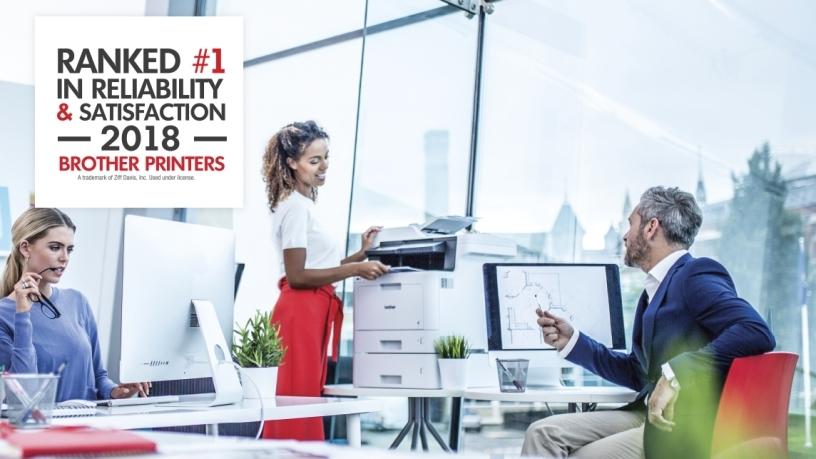 Brother has done it again. Continuing its dominance of PCMag's annual awards in the United States, Brother International Corporation has been recognised with its 10th consecutive Readers' Choice Award for best printers and sixth consecutive Business Choice Award as the best office printer manufacturer.
Readers' Choice
The PCMag Readers' Choice Awards are based on overall customer satisfaction and printer attributes, including set-up, reliability, printing quality, technical support, repairs and the cost of consumables.
"According to our survey respondents, no one else can deliver the same level of overall satisfaction, reliability, and ease of set-up," said Dan Costa, Editor-in-Chief of PCMag. "Respondents tell us Brother printers continue to deliver excellent printed output and no one can beat them when it comes to satisfaction with cost of inks and toners."
In the Readers' Choice survey, Brother had the highest satisfaction among printers less than a year old, printers for home, inkjet all-in-one printers, laser printers, and laser all-in-ones.
Business choice
"Brother is in a class by itself when it comes to printers recommended for the office," said Costa. "Year in and year out, the company has walked away with the highest award we can give in printers, and this year is no exception."
For the PCMag Business Choice Awards, respondents were asked to rate their work printer using multiple questions about their overall satisfaction with the solution, as well as experiences with technical support within the past 12 months.
"This consistent recognition from the readers of PCMag speaks to our commitment to meet the needs and expectations of our customers, from home office users to business workgroups," said Dale de Villiers, Marketing Manager at Brother South Africa. "Brother takes pride in its 'at your side' customer-centric philosophy and will continue to develop and deliver high-quality products, services and solutions for all aspects of document imaging technology for individual and business users."
The PCMag Readers' Choice and Business Choice winners are determined by an e-mail survey of PCMag community members that subscribe to the respective mailing lists. This year's surveys were conducted between 4 June 2018 and 25 June 2018.