Calls mount for energy plans update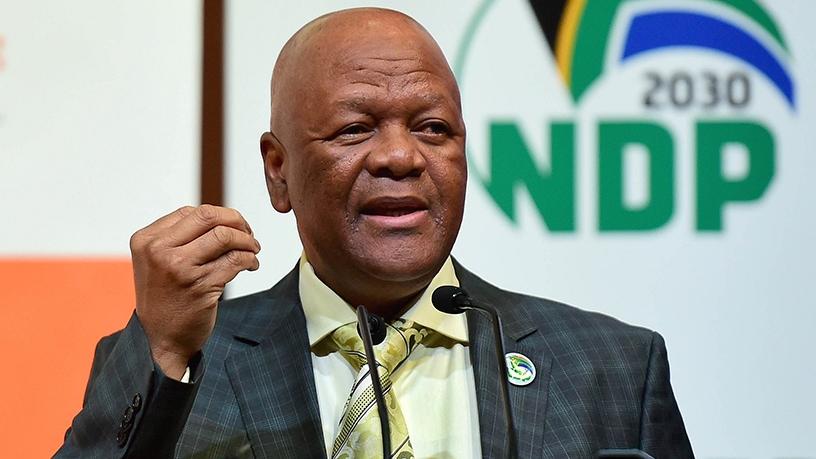 Government has committed to finalising the Integrated Resource Plan (IRP) by mid-August.
This after calls have been mounting for the updated IRP which will provide a roadmap of the future energy landscape for SA, guiding future energy infrastructure investments and policy development.
Last week, energy minister Jeff Radebe said government has begun the consultation process with regards to the IRP.
"We have embarked on the consultation process of the IRP which will also indicate the energy mix that we need for the next few years," said Radebe.
He pointed out that the Department of Energy is steadily working towards concluding the review of the IRP by no later than mid-August.
In December 2017, Cabinet announced the approval of the reviewed plan that determines the country's long-term electricity demand.
"In terms of timeline, I intend to go to Cabinet by mid-August 2018 which means the technical report which is virtually ready will start the process within government but also a public process that will include consultation with Nedlac [National Economic Development and Labour Council]," said Radebe.
Renewable industry body, the South African Wind Energy Association (SAWEA), says the clear technology investment roadmap the IRP provides is essential to investor certainty over a multi-decade time horizon.
It notes that such certainty is particularly important for growing job-creating prospects in SA's renewable manufacturing sector.
Last month, government finally signed the outstanding 27 renewable energy projects with independent power producers.
SAWEA says it is looking forward to being able to comment on the next IRP update, so that investor certainty can be further confirmed to 2050.
The association says given the country's enormous socio-economic challenges, the plan should be based on a cost-optimal build and technology mix in support of socio-economic development and environmental sustainability.
"As we have seen over the past two years in particular, where the lack of an updated IRP has been cited as one of the reasons for stalling renewable power procurement, job loss effects have been felt most directly in South Africa's renewable manufacturing sector," says Brenda Martin, CEO of SAWEA.
"In addition to existing job losses, the job creation opportunities forgone as investors have opted to wait for policy certainty is tragic," she adds.
According to SAWEA, following power purchase agreement conclusion last month, the renewable energy industry has begun the task of preparing for resumption of the national procurement programme, starting with ensuring all parts of the value chain are ready and able to embark effectively on equipment manufacture and supply, construction and rural community engagement.
"South Africa is at a key stage of the national energy transition, it has plentiful wind and solar power resources to strengthen the country's power mix, along with clear evidence that renewable power costs are competitive with that of new coal," says Martin.
"The country is also behind on achieving its climate change commitments and it is in the midst of a major water crisis in several provinces. A well-timed public consultation process that results in a clear investment roadmap for South Africa before the end of 2018 would go a long way to boost both public and investor confidence at this time," she concludes.