DOC ushers in new minister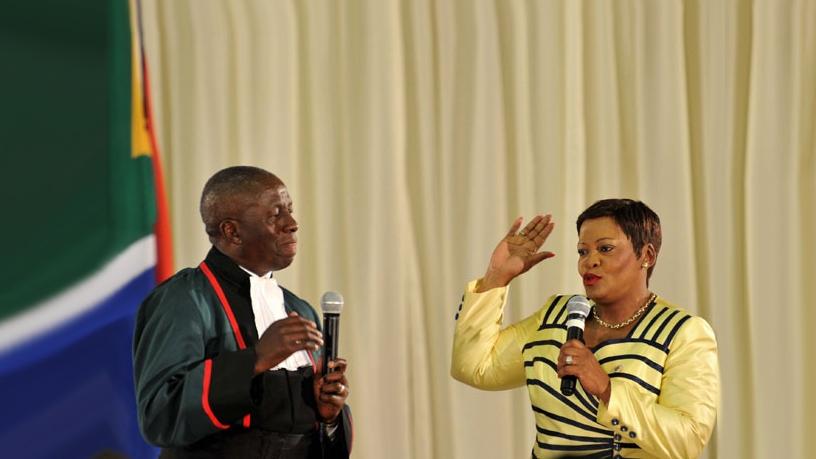 In a late evening Cabinet reshuffle, president Cyril Ramaphosa has given the Department of Communications (DOC) portfolio to former Water and Sanitation minister Nomvula Mokonyane.
Ramaphosa announced changes to the national executive, which resulted in the move of the current communications minister, Mmamoloko Kubayi-Ngubane, to the Department of Science and Technology.
News of Mokonyane's appointment comes a little over four months after Kubayi-Ngubane was moved to head up the communications ministry, and makes her the fourth minister in eleven months.
The DOC is one of government's newly established departments as a result of former president Jacob Zuma's 2014 decision to split SA's telecoms ministry. At the time, Zuma said the ministry would be responsible for overarching communication policy and strategy, information dissemination and publicity, as well as the branding of the country abroad.
In a brief statement, Ramaphosa said, "These changes are intended to ensure that national government is better equipped to implement the mandate of this administration and specifically the tasks identified in the State of the Nation Address."
He added: "In making these changes, I have been conscious of the need to balance continuity and stability with the need for renewal, economic recovery and accelerated transformation.
"As indicated in the State of the Nation Address, we have begun a review of the configuration, size and number of national ministries and departments. We will retain the existing ministries and departments until that review process is completed."
With the science and technology ministry ushering in Kubayi-Ngubane as its new leader, Naledi Pandor, who held that position since 2014, has been shuffled to the Department of Higher Education.
Social development minister Bathabile Dlamini, who has been heavily criticised for how she handled the social grants payments debacle with Net1's Cash Paymaster Services, survived the chop and has been moved to head up the portfolio of Women in The Presidency. Susan Shabangu takes over from Dlamini in the social development ministry.
Meanwhile, Nhlanhla Nene returns to the position of finance minister, while Malusi Gigaba goes back to the Department of Home Affairs.

Pravin Gordhan is back too, this time as the public enterprises minister, replacing Lynne Brown.
The new ministers and deputy ministers will be sworn in in Cape Town today.