Get ready for Microsoft Azure's SA data centres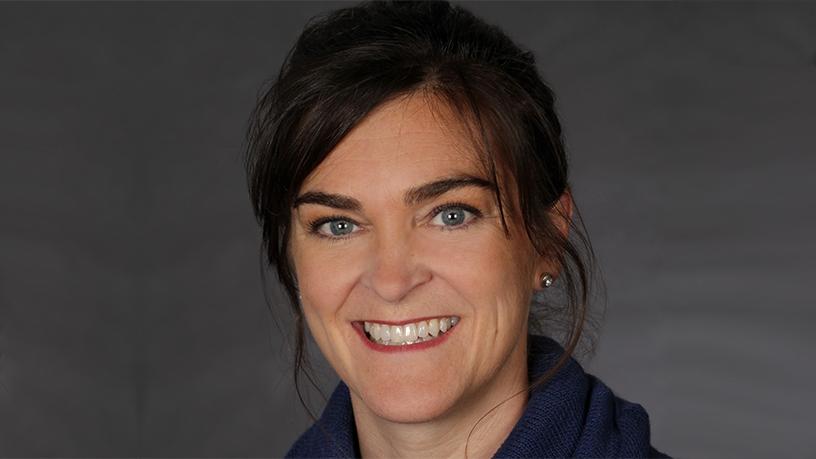 Microsoft Azure's data centres in SA are due to launch this year, and Victoria Grady, GM for Microsoft Azure experience marketing, says local businesses need to get themselves ready.
"This is a region that is really forward-thinking when it comes to the cloud. We see that and that is why we are investing as a company in bringing our data centres here. There is a lot of anticipation and excitement for that and my big message is that they are coming, so are you ready?" she said in a keynote presentation at the Microsoft Tech Summit, in Cape Town, this week.
Last May, Microsoft announced it would bring two data centres to SA, one in Cape Town and the other in Johannesburg. Currently, many African companies rely on cloud services delivered from outside the continent.
The new facilities will provide highly available, scalable and secure cloud services across Africa with the option of data residency in SA. The cloud services include Microsoft Azure, Office 365 and Dynamics 365.
"Clearly, a big investment for the company and a big investment for us in SA," she added.
"We really love what we are seeing in SA. You are at the forefront of technology and have been over the decades; I've watched and admired it. [Amazon] EC2 and Ubuntu were born here; you have Elon Musk, you have that technology fire in your blood and it's so nice to see, especially as we are moving into the cloud. We are excited to be bringing data centres here to SA because of that leadership," Grady added.
She could not give a specific date for when the data centres will go live but confirmed it will be sometime in 2018. With the SA expansion, Microsoft will have a total of 42 announced Azure regions.
"We have a very distributive model for our data centres. We have twice as many hyperscale cloud data centres as our competitors combined, because we see the explosion of data coming and our customers tell us they want to have options and data proximity to their customers and employees," Grady said.
"There are two benefits to our approach. One is you have options which help you with supplying your data in a way that addresses latency issues, compliance issues, local data residency issues. But another core benefit of our approach is disaster recovery. So when you can actually have multiple data centres paired in a geography or region, it gives you all sorts of opportunities to make sure we can reliably serve up your data even in the case of disaster."
Skills training
Grady says it is important for SA businesses to start upskilling to get ready to take advantage of the opportunities the new data centres will bring.
"The data centres are coming this year, so it's not a matter of if but rather when. Readiness is essential. This is a journey, it's not going to happen overnight, so there are a lot of things that you can start to plan for right now, things you can start to implement and there are all sorts of training opportunities locally.
"There is no reason to wait; there is a lot of great connectivity here so you can take advantage of the cloud, but do you have your people skilled up so that the day these become live and we announce they are ready to go, you are ready to be one of the first to take advantage of them?"
Microsoft also confirmed a preview programme will be launched locally ahead of the data centres going live. The dates are not confirmed but it will be open to the public and will definitely happen sometime this year.
The Tech Summit is one of the ways the company is trying to help South Africans improve their skills. Kethan Parbhoo, chief marketing and operations officer at Microsoft SA, told journalists at a roundtable at the event that having the summit for the second time in SA (it was hosted in Johannesburg last year) is a testament to this. The Tech Summit happens all over the world but Israel is the only other country in the Middle East and Africa that has hosted the event.
"We know SA is an emerging market and catalyst for growth into the rest of the African continent, and in many ways some of the cloud-type solutions that our customers have adopted and are using are on par with some of the other customers throughout the world," he said.
"We are obviously making a big investment into this region, with the hyperscale data centres coming to the Cape and Johannesburg. We are investing in that and so the corporation is now backing that investment by making sure we can also enable the people that live in this part of the world to have access to some of the technical skills as we get ready for the cloud data centres coming to our region," Parbhoo added.