Spot the IPO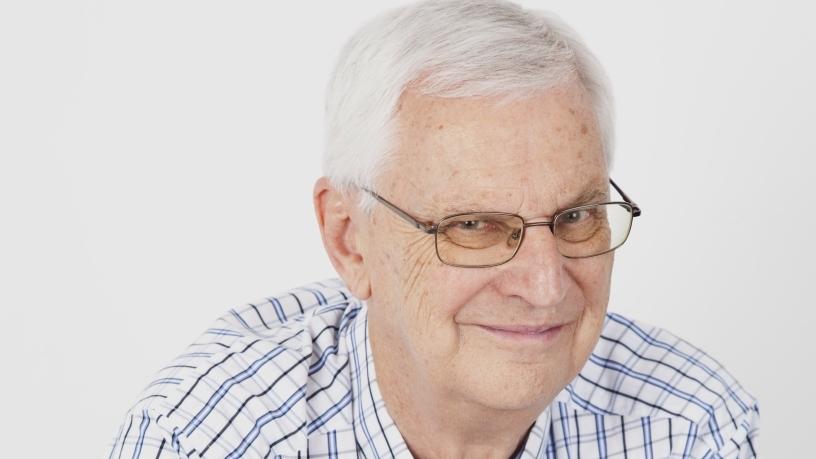 The Spotify IPO filing, Aircel's insolvency filing and the Microchip acquisition dominated the international ICT market last week.
At home, the new government appointments topped local news headlines.
Key local news
* Good interim numbers from Alaris Holdings, with revenue up 21.1% and profit up 125%.
* A positive trading update from MTN Group.
* Cell C intends to list within 24 months.
* The appointment of Pinkie Kekana as deputy minister of the Department of Communications; and Nomvula Mokonyane as minister of the Department of Communications.
* The departure of Mmamoloko Kubayi-Ngubane, minister of the Department of Communications, who moves to the Department of Science and Technology.
Key African news
* After years of procrastinating, telecoms giant MTN plans to list its Nigerian unit worth $5.23 billion by July.
* The resignation of Grant Walker, chairman of CMC Networks.
Key international news
* Alibaba Group acquired the other investors in Chinese start-up Ele.me to shore up its delivery network in the online food and local services market.
* Amazon bought Ring, a video doorbell maker, for $1 billion.
* Comcast proposed the purchase of UK-based Sky for $31 billion.
* eBay acquired Giosis's Japan business, including the Qoo10.jp platform.
* US cloud networking company GTT Communications bought European peer Interoute for EUR1.9 billion.
* LuxVisions Innovation purchased EMS provider Lite-On Technology's CCM (compact camera module) business unit for $360 million.
* Microchip Technology acquired Microsemi, the largest US commercial supplier of military and aerospace semiconductor equipment, for $10.15 billion.
* Nokia bought Unium, a US-based software company that specialises in solving complex wireless networking problems for use in mission-critical and residential WiFi applications.
* Nutanix purchased Minjar, the maker of Botmetric, a service that provides customers with unified cost control and enhanced visibility into their workloads running in the public cloud.
* Paychex acquired Lessor Group, a market-leading provider of payroll and human capital management software solutions headquartered in Denmark.
* Securitas Electronic Security bought Kratos Defense & Security Solutions' Public Safety & Security System Integration Business for $69 million.
* Splunk purchased Phantom Cyber Corporation, a leader in security orchestration, automation and response, for $350 million.
* TDK acquired Chirp Microsystems, a developer of ultrasonic sensing solutions.
* Alibaba made a $150 million investment in Zomato, the Indian food search and delivery service.
* Softbank led a $535 million investment in food delivery start-up DoorDash, which goes head-to-head with Uber Eats.
* Tencent led a $115 million investment in India's Gaana, a music streaming service.
* Wipro made an $8.83 million (33%) investment in the Denim Group, a leading independent application security firm.
* Innolux, an LCD panel manufacturing arm of Foxconn Electronics, has filed complaints in China against a competitor, Chongqing HKC Optoelectronics, for alleged infringements of its panel manufacturing patents.
* Aircel (India) has filed for insolvency.
* Sharp has dropped its lawsuit against Hisense.
* Excellent quarterly results from Consolidated Communications.
* Very good quarterly figures from Alarm.com, Analog Devices and Salesforce.com (back in the black).
* Very good year-end numbers from Klarna.
* Good quarterly numbers from Cable One, Magic Software, Perficient, Systemax and Veeva Systems.
* Good year-end numbers from Largan.
* Satisfactory quarterly results from Altice USA (back in the black), Ebix, Equifax, GCI Liberty (back in the black), Rogers (back in the black), SBA Communications, Scripps Networks Interactive, Telesat (back in the black) and XO Group.
* Mediocre quarterly results from Ambarella.
* Mediocre year-end numbers from Gemalto.
* Mixed quarterly figures from American Tower, Keysight Technologies and Tactile Systems Technology, with revenue up but net income down; and from AMC Networks, CoreLogic and TiVo, with revenue down but net income up.
* Mixed year-end figures from Senao Networks, with revenue up but net income down.
* Quarterly losses from ARC Document Solutions, Best, Boingo Wireless, Box, Discovery Communications, Engility, Fitbit, Frontier Communications, GCP Applied Technologies, GTT Communications, ID Systems, Intelsat, JD.com, Kratos, Methode Electronics, NeoPhotonics, Nutanix, Orbcomm, Palo Alto Networks, Pegasystems, Pure Storage, Sea, Splunk, Square, Stratasys, Sykes Enterprises, Tetra Technologies, Vantiv, Veritone, VMware, Workday and Worldpay.
* A full-year loss from Danen.
* The appointments of Jeff Rosica as CEO of Avid Technology; and Jim Sutcliffe as chairman of Eaton Towers.
* The retirement of Nicholas A Nash, president of Sea.
* The departure of Louis Hernandez, CEO of Avid Technology.
* IPO filings for Nasdaq from Chinese video streaming service provider iQiyi, a unit of search engine firm Baidu; and Ibex Holdings, an end-to-end provider of technology-enabled customer life cycle experience solutions.
* An IPO filing for the NYSE from Spotify, the music streaming service.
Research results and predictions
EMEA/Africa:
* ICT spend in sub-Saharan Africa is expected to surpass $95 billion by 2021 and spend on IT specifically will exceed $19 billion, according to IDC.
After years of procrastinating, telecoms giant MTN plans to list its Nigerian unit.
Worldwide:
* Worldwide smartphone shipments declined 0.5% in 2017, the first year-over-year decline the market has experienced since the introduction of what we now know as smartphones, according to IDC. Smartphone companies shipped a total of 1.46 billion devices in 2017, with nearly all of that volume running either the Android or iOS platforms. It expects shipment volumes to return to low single-digit growth in 2018 and the overall market to experience a CAGR of 2.8% over the 2017-2022 forecast period with volumes forecast to reach 1.68 billion units in 2022.
* The worldwide wearables market saw total volumes for Q417 reaching 37.9 million units, up 7.7% from the 35.2 million units shipped in Q416, according to IDC. For the full year, total wearable device shipments reached 115.4 million units, up 10.3% from the 104.6 million units shipped in 2016.
* Vendor revenue in the worldwide server market increased 26.4% year-over-year to $20.7 billion in 4Q17, according to IDC. Worldwide server shipments increased 10.8% year-over-year to 2.84 million units in 4Q17.
* The worldwide enterprise wireless local area network market grew 6.5% year-over-year in 4Q17, with revenue of $1.5 billion, according to IDC.
* Total worldwide enterprise storage systems factory revenue was up 13.7% year-over-year to just under $13.6 billion in 4Q17, according to IDC. Total capacity shipments were up 39.3% year-over-year to 89.2 exabytes during the quarter.
Stock market changes
* JSE All share index: Down 1.7%
* FTSE100: Down 2.4%
* DAX: Down 4.6%
* NYSE (Dow): Down 3%
* S&P 500: Down 2%
* Nasdaq: Down 1.1%
* Nikkei225: Down 3.2%
* Hang Seng: Down 2.2%
* Shanghai: Down 1%
Look out for
International:
* Bharti Airtel disposing of its mobile towers businesses.
Africa:
* Airtel listing its African operations on the London Stock Exchange.
* Helios Towers listing on the London Stock Exchange in early April.
South Africa:
* Further relevant ICT appointments by government.
Final word
CIO magazine recently published its list of 12 technologies that will disrupt business in 2018. They are:
* Smart health technology. Market research firm ABI forecasts that businesses will widely adopt remote patient monitoring, with 18 million wearables incorporated into corporate wellness programmes.
* Video, video conferencing and VR. The prediction is that video tech will continue to simulate and improve face-to-face communication with new features, especially as organisations work to fill the skills gap with distributed teams.
* Chatbots will rapidly become more sophisticated, dramatically reducing costs of routine customer care activities, and often improving the customer experience.
* IOT. A recent CompTIA report finds IOT devices are helping to reduce costs and improve efficiency in industrial settings. However, increased IOT adoption will present new security threats and a need for manufacturing to work with IT groups to identify risks and provide wide-ranging protection.
* Voice control and virtual assistants. Analysts and other experts say 2018 is a year where natural language processing improves substantially and takes hold in the enterprise, a trend that will continue as workers who grew up with voice control integrated with cloud computing enter the workforce.
* Immersive experiences (AR, VR and mixed reality), which will continue to improve at a rapid pace. All the major players are in a race to provide consumer tools that will build platform ecosystems.
* Smart manufacturing, where, ultimately, the goal is to create a hands-free, heads-up experience where information can be accessed right where the work is performed.
* Computer vision, where the strategy of tracking customer journeys has moved from the online marketplace to physical stores. The proliferation of cost-efficient and generally available sensors, advances in computer vision and in artificial intelligence are creating a variety of new applications. While businesses like Amazon have been monitoring and recording our shopping habits, preferences and purchases for some time now, brick and mortar is increasingly looking to do the same to remain competitive.
* AI for services in industries as varied as real estate, law, and most visibly, in hospitality.
* Containers and microservices, which are attracting interest from organisations that need to quickly develop apps, especially ones that employ IOT and/or the cloud.
* Blockchain, where the effect of blockchain is being seen outside of the finance industry, in areas such as improving the supply chain and addressing security.
* Cloud-to-edge computing. Combining cloud and edge technology offers the benefits of computing power at the source, with the ability to host, manipulate and analyse data transferred from those sources. Think of personal health data sent to a centralised cloud or data from a car sent to the cloud to alleviate traffic congestion.