Smartphone fingerprint scanning heads to mainstream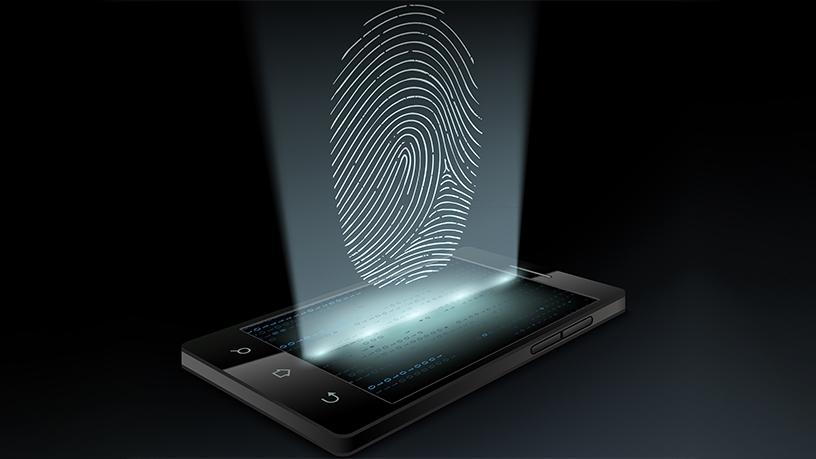 Fingerprint sensors will still be the first choice for most Android phones in 2018, since other biometric authentication methods available for Android phone-makers cannot completely replace fingerprint identification yet.
This is according to market research firm TrendForce, which believes in-display fingerprint sensors will make a breakthrough this year, with vendors Samsung, LG, OPPO, Vivo, Xiaomi and Huawei likely to embed this technology, bringing the global fingerprint sensor penetration rate in smartphones to 60%.
The firm says Apple has embedded fingerprint scanning in iPhones and iPads since it acquired Authentic in 2013.
In the past years, the Android camp adopted fingerprint scanning to unlock phones and make mobile payments. However, as full-screen became the trend and Apple replaced Touch ID with Face ID, the Android camp had to adjust strategies, says TrendForce.
It points out mainstream fingerprint recognition solutions are based on capacitive sensing technology.
It adds that designs of smartphone displays are shifting towards higher screen-to-body ratio and full frontal screen.
According to TrendForce, phone-makers recognised there is insufficient space on the front side of the smartphone for a standard capacitive fingerprint sensor, and put their focus on in-display fingerprint sensors in recent years.
At the end of 2016, it notes, Synaptics released UnderGlass, an optical solution for fingerprint sensing, which overcomes the limitation that capacitive solutions cannot sense through the glass panel of phones.
Recently, Synaptics released new in-display fingerprint sensing solutions for AMOLED panels. After more than a year of development, Synaptics' optical solutions of in-display fingerprint sensing have the chance to enter mass production due to the increasing yield rate of Synaptics and other related companies.
Capacitive fingerprint sensing chips and TDDI chips were the key product lines of Synaptics from 2016 to 2017. But as the competition became intense, Synaptics started to actively develop in-display fingerprint sensing technology, says TrendForce.
Its competitor Goodix, for instance, recently sent sample products to major mobile phone vendors for testing; Qualcomm cooperated with Vivo in developing ultrasonic fingerprint sensing in 2017; FPC, the Swedish biometric authentication solutions provider, released its ultrasonic fingerprint sensing technology at the end of 2017. The active engagements of these companies indicate in-display fingerprint sensing will bring about a new trend for smartphones.
The market research firm says in addition to Korean brands Samsung and LG, which make their own AMOLED panels, Chinese smartphone brands such as OPPO, Vivo, Meizu, Gionee, Xiaomi and Huawei will have a chance to embed an in-display fingerprint sensor for AMOLED panels in their new models to release in 2018.
However, it notes, Samsung still dominates global production capacity of AMOLED panels, which will limit the scale of the Android camp's adoption of in-display fingerprint sensing in flagship models. As a result, a large number of middle- and low-end smartphones will continue to use traditional capacitive fingerprint sensing that costs less.
TrendForce estimates global smartphone shipments for this year will total around 1.53 billion units, in which the penetration rate of fingerprint recognition technologies will reach 60%, an increase from 55% in 2017.