T-Systems SA restructures amid job cut fears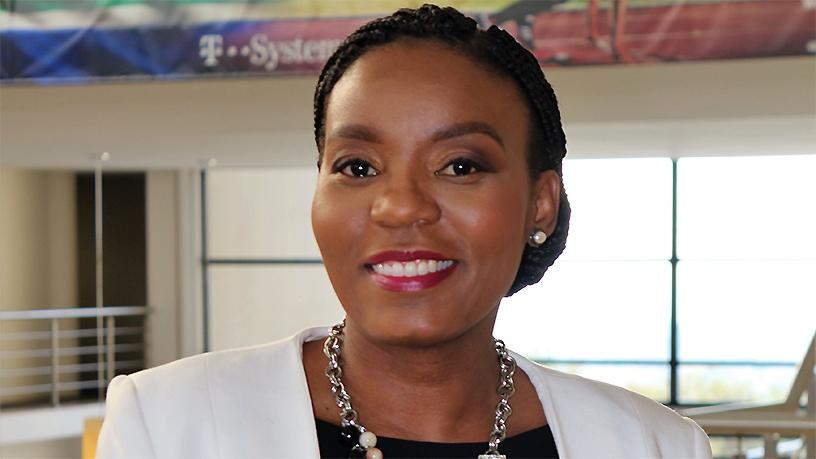 IT services company T-Systems is restructuring its business operations in SA and will examine the possibility of job cuts at a later stage.
So says Dineo Molefe, MD of T-Systems SA, who was appointed in March, replacing Gert Schoonbee, who had served as MD of T-Systems' local operations for the last six years.
T-Systems, the loss-making IT services arm of Germany's Deutsche Telekom, last month said it planned to cut 10 000 jobs in a three-year drive to return to profitability. Some 6 000 of these job cuts will be in Germany. The aim of this action is to change company loss to profit.
The company's CEO, Adel Al-Saleh, was roped in late last year to turn around the fortunes of T-Systems, which as of 2012, was the largest German and one of the largest European IT services companies.
Globally, T-Systems has a total staff of 37 000 employees.
Changing environment
In an exclusive statement sent to ITWeb, T-Systems SA says following a release issued by T-Systems International (TSI) and subsequent local media enquiries, T-Systems SA, the local subsidiary of the German IT provider, has announced the impending job cuts will initially apply to Germany.
However, it says any impact on international locations will be examined at a later date.
Molefe says in March, T-Systems SA started to restructure its business to become a more flexible and innovative services provider.
"We were proactive in examining the rapidly changing ICT environment where traditional ICT spend has shifted. Customers are now looking for ICT solutions providers that can engage in deep partnerships with them as part of their ongoing digital transformation journeys. This has enabled us to proactively align to the TSI model going forward.
"We will continue to position T-Systems as the ICT partner of choice, particularly for customers that are embracing the fourth industrial revolution. Our focus is firmly set on cyber security and managed security services, managed multi-cloud and Microsoft Azure cloud services, and software-defined networks, as well as Internet of things platform services. With the ICT industry evolving, key to our strategy will be closer engagement with our strategic partners, including Microsoft, SAP, Huawei and our team of cyber security vendor partners."
According to Molefe, the global economic landscape is a challenging one which has seen a ripple effect of disruption, and this is driving a changing role for technology companies, forcing them to evolve and stay relevant.
"Our strategy has been designed specifically to deal with this, and we are well advanced in developing new skills in our business, revitalising our technology landscape and reducing our overall cost base to become more nimble and better able to compete in the future," Molefe says.
She notes that in the first half of 2018, the new South African strategy and renewed product and solutions portfolio demonstrated success, with the organisation winning a number of new high value digital solutions.
Local challenges
Nonetheless, T-Systems SA has had a fair of its own challenges locally. Last year, the company's name was dragged into the #GuptaLeaks scandal, which revealed several big companies helped Gupta entities to secure lucrative government deals.
Questions were raised about how the company clinched multibillion-rand deals with state-owned companies like Transnet and Eskom, with indications there may have been shady dealings with unscrupulous business associates linked to the Guptas.
Ex-MD Schoonbee met with ITWeb in November last year and flatly refuted those allegations but blamed some dodgy suppliers that T-Systems had engaged with. He said Bowmans' investigation, which was finalised on 13 October 2017, did not identify any evidence that T-Systems directly or indirectly made any irregular payments, nor directly or indirectly requested any other individual or entity to make any irregular payment on its behalf.
In regards to the lucrative Transnet contract, the state-owned freight and logistics company recently told ITWeb it is in the process of transitioning all of its ICT services in-house, bringing an end to an almost eight-year contract with T-Systems.
Meanwhile, Transnet and T-Systems are still at loggerheads over a new R1.5 billion contract which was awarded to T-Systems last year, but which Transnet now wants to instead award to IT services company Gijima.
Matter of survival
Commenting on the operational changes ahead for the German ICT service provider, John Marcus, principal analyst for enterprise services at GlobalData, says: "T-Systems hired new CEO, Adel Al-Saleh, late last year to lead the implementation of meaningful changes to its operating structure in order to return the company to profitability."
He points out that Al-Saleh's restructuring actions could deliver EUR600 million in savings and by streamlining operations from the ground up, the company believes this will provide a better platform for future growth.
"To make sure it doesn't hurt its own progress, T-Systems will earmark half of the savings towards re-investment in areas of strength, and where it can reasonably expect more growth. These include the Internet of things, cloud, SAP, cyber security, digital solutions, and its portfolio for toll collection and services for the public sector."
According to Marcus, T-Systems acknowledges it is competing more than ever with agile tech-centric companies, making its re-invention as a leaner entity a matter of survival.