Computer literacy training opportunity for Eastern Cape youth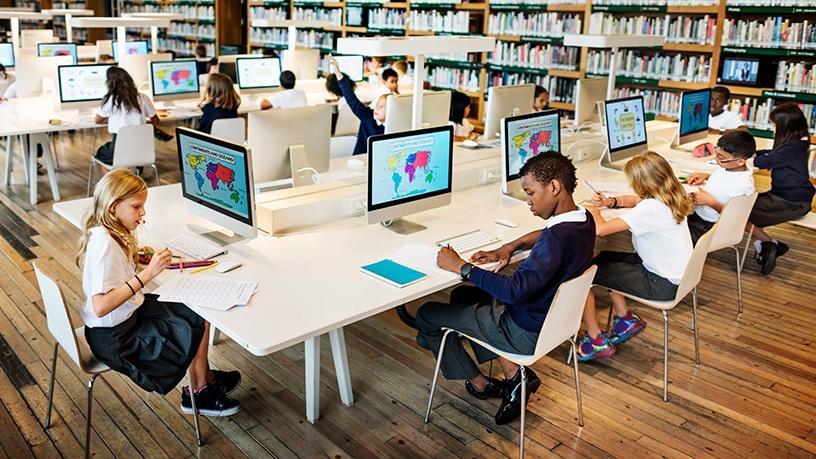 Starting next month, Nzabela Mobile Lab (NzabelaMOBI) will offer computer literacy training sessions as part of an initiative to upskill youth in the Eastern Cape.
NzabelaMOBI, a non-profit organisation that teaches computer literacy to youth in rural and semi-urban areas, says the sessions will kick off in mid-October in Zwide Township, Nelson Mandela Bay Metro.
The sessions will feature courses in artificial intelligence, Internet of things, big data, next-generation robotics, Microsoft Office, introduction to HTML and Javascript, and Minecraft, to name a few.
NzabelaMOBI's Landile Xandekana told ITWeb his organisation has partnered other non-profits as well as several local municipalities to see the initiative through.
Xandekana states that although the training material will be in English, sessions will be conducted in different African languages, such as isi-Xhosa, isi-Zulu, Sesotho and Setswana.
The learners have to get used to English terminology but they can ask questions in their own language to understand the study material better, he says.
"When we travelled to the Eastern Cape rural area [earlier this] year speaking to the youth, our team was really shocked about the long distance the young people had to travel just to have their CV created. Some were telling us how difficult it is to look for work without basic computer literacy. Some finish grade 12 but don't how to create their CVs, let alone operate or create spreadsheets or Word documents.
"We are also heeding our president's call to not wait for government to come up with these types of programmes but for us to help our government. We're moving into the fourth industrial revolution [and] we have to prepare South Africa and the youth."
The training sessions will take place in a fully customised container unit on wheels, with six desk spaces to accommodate 12 learners at a time. "One of the major advantages of these classroom units is the fact that they can be moved from one place to the next, bringing training to the rural and semi-urban population without having to travel long distances and spend a lot of money."
Looking ahead, says Xandekana, the plan is to have at least one mobile lab per province to train a minimum of 7 776 youth per year. The numbers will increase when we are able to purchase more container units.
"Our organisation's primary objective is to rollout this initiative in all nine provinces in SA, specifically in the previously disadvantaged communities. Also, by 2020, we would like to have trained one million youth in computer literacy and in the fourth industrial revolution," he concludes.