Mkhonto & Ngwenya uses technology to streamline the way information is managed, secured, shared
Fact sheet
Solution:
Full managed document solution, ECM software
Provider:
Kyocera Document Solutions
Moss Paalwini, Office Manager at Mkhonto & Ngwenya, says technology has reduced the company's total cost of ownership, improved business processes and transformed the way in which the company operates.
"We've seen a significant reduction in printing expenses and, in our industry, this is significant. The managed document solution has increased our productivity, significantly streamlining document capture, workflow and records management. And the ability to have multiple people working on the same case file while everything is secure and safely stored is of great benefit to us.
Challenge
Mkhonto & Ngwenya saw an opportunity to improve efficiencies and controls in its workflow by digitising the storage, management and retrieval of legal documents. The company also wanted to reduce costs and optimise performance in the document management environment.
Solution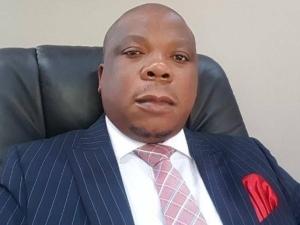 After evaluating Mkhonto & Ngwenya's requirements, Kyocera Document Solutions South Africa proposed a full managed document solution (MDS) and the implementation of enterprise content management (ECM) software:
* New printing and scanning hardware was introduced to Mkhonto & Ngwenya's Pretoria and Nelspruit offices, making sure the multifunction devices offer rapid warm-up and print times and large memory capacity, as well quick, reliable scanning of documents to ensure fast production and maximum capacity to get the job done.
* The enterprise content management (ECM) software provides Mkhonto & Ngwenya with powerful features for document capture, workflow, records management and security.
Business benefits
* Significant reduction in printing expenses under a managed services contract that gives Mkhonto & Ngwenya an affordable and transparent cost per printed page.
* Increased productivity through optimised workflows and reduced downtime.
* The managed document solution (MDS) offers additional security through authorised access to devices and networks, as well as through features such as the secure printing function.
* The enterprise content management (ECM) solution makes it quicker and easier for Mkhonto & Ngwenya's team to locate and retrieve records.
* The ECM software's user-friendly interface makes it simple to update documents, add document annotations, redact confidential information and change document metadata.
* Several people can work on the same case file, no matter where they are.
* It is now easier to securely share information with clients or other parties involved in a case.
* Digitisation reduces the risk of client records going missing or being destroyed in an incident, such as a fire.
Paalwini concludes: "We've experienced superior service from Kyocera Document Solutions South Africa, and the business benefit from the technology, which streamlines the way our information is managed, secured and shared is beyond the monetary value."