ICASA acts against gross misconduct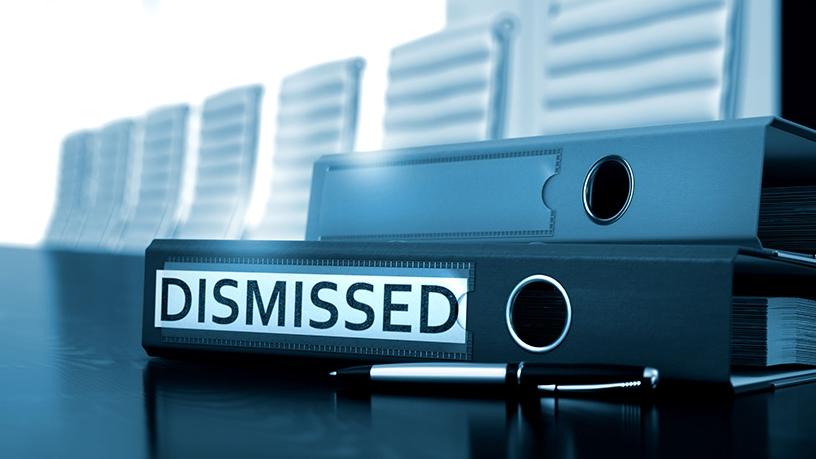 Between 2013 and 2018, the Independent Communications Authority of SA (ICASA) dismissed 16 employees for reasons related to gross negligence, theft, misconduct and insubordination.
This was revealed by the Department of Communications (DOC) in a written reply to a Parliamentary question about the number of dismissals at some of its entities over the past five years.
During the 2013/2014 financial year, three out of the four dismissals at the telecoms regulator were the result of gross insubordination. The other employee was relieved of his duties for gross negligence.
In the following financial year, ICASA parted ways with five employees. The Parliamentary response reveals two employees were fired as a result of gross negligence related to supply chain management, one for gross insubordination, another for gross misconduct and poor work performance, while the fifth person was let go after going AWOL.
In the 2015/2016 year, one staff member was given marching orders for gross insubordination.
Three ICASA staff members were relieved of their duties during the 2016/2017 financial year. Two of the dismissals were related to theft of ICASA assets and the third related to an employee who was dismissed for gross negligence.
The 2017/2018 financial year was characterised by three dismissals, according to the written response. The reasons were: misconduct related to gross negligence and failing to obey a reasonable instruction, gross insubordination and gross negligence related to a loss of an ICASA vehicle.
Out of the 16 dismissals that have been documented, none were paid severance packages.
In its annual report for 2018, ICASA points out it upholds high ethical standards for all its employees, including the CEO and councillors. "A set of values and a code of ethics require councillors, the CEO and employees to display honesty, fair dealing, integrity, or good morals and ethical values in their conduct.
"The code of ethics requires all councillors and employees of ICASA to adhere to ethical business practices in their relationships with one another, suppliers, licensees and the public. It also sets stringent standards relating to the acceptance of gifts from third-parties and declarations of potential conflict of interests.
"The authority continues to provide training to employees on the code of ethics to enhance compliance with the code."
According to the Parliamentary reply, ICASA has faced 31 labour disputes from June 2018 to present day. Of these, three were dismissed by the CCMA and 20, which were related to grievances concerning performance scores, were resolved. The rest are still ongoing, states the reply.
The disputes were over a variety of issues including unfair dismissals, disciplinary matters as a result of misconduct, as well as unfair labour practices.
In the 2018 annual report, ICASA states: "There were 8% more disciplinary cases in 2017/18 than the 2016/17 financial year. The number of labour court cases did not increase, CCMA cases increased by 25% from four to five cases, disciplinary cases decreased by 20% from 10 to eight cases, and the number of grievances increased by 18% from 22 to 26 cases."