Broadcom spends $18.9bn on CA Technologies
In what has been described as the weirdest acquisition to date, analysts say the deal will muddle the chipmaker's strategic focus.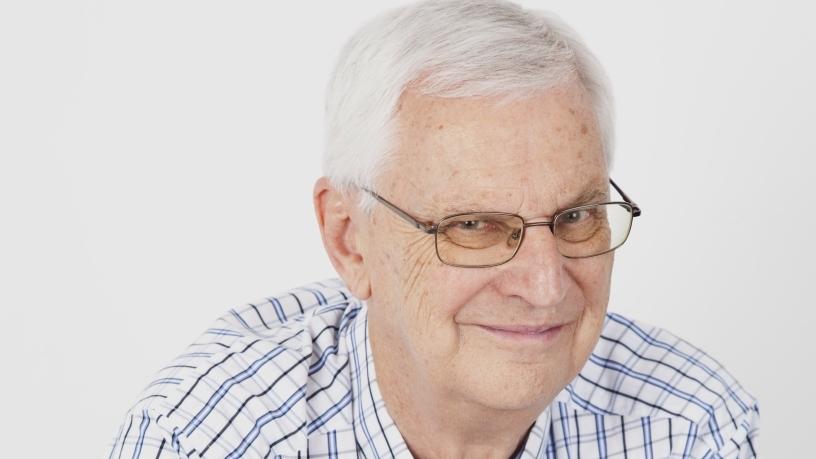 Broadcom's acquisition of CA dominated the international ICT market last week.
At home, another acquisition by HeroTel was the main story of a fairly quiet week.
Key local news
* Media holding company Africa.com acquired Primedia and MTN-owned news portal, iAfrica.com. The former's chairman and CEO, Teresa Clarke, will serve as executive editor of iAfrica.
* HeroTel bought a North-West wireless Internet service provider, Kosh Communication Services.
* One of the MEA region's fastest growing PC companies, US-based I-Life Digital Technology, has entered the local market with the signing of an agreement with the JD Group.
* T-Systems is restructuring its business operations in SA and will examine the possibility of job cuts at a later stage.
* A new JSE cautionary by Stella Capital Partners.
Key international news
* Accenture acquired Kogentix, a company providing big data and AI services and solutions that help enterprises make better decisions with their data. It also bought artificial intelligence (AI) technology from Real Time Analytics Platform.
* AT&T purchased AlienVault, a threat intelligence provider.
* Autodesk acquired Assemble Systems, a provider of a SaaS solution that enables construction professionals to condition, query and connect BIM data to key workflows across bid management, estimating, scheduling, site management and finance.
* Broadcom bought CA Technologies for $18.9 billion.
* Electronic Arts purchased Industrial Toys, a creative team of experienced game-makers.
* FARO acquired Lanmark Controls, a leading provider of high-speed laser marking control boards and intuitive, user-friendly laser marking software enabling integrators and product managers to develop high-performance laser marking products.
* Forrester purchased FeedbackNow, a maker of physical buttons and monitoring software that companies deploy to measure, analyse and improve customer experience; and GlimpzIt, an AI and machine learning provider.
* Getronics acquired Pomeroy, an MSP heavyweight.
* GK Software bought valuephone, a developer of market-leading solutions for mobile customers.
* Intel purchased eASIC, a small chipmaker that will help further Intel's efforts to diversify away from CPU chips.
* Mimecast acquired cyber security training start-up Ataata in a move to offer customers a cloud platform engineered to mitigate risk and reduce employee security errors.
* Rogers Corporation bought Griswold, a leading manufacturer of custom-engineered cellular elastomer and high-performance polyurethane.
* STMicroelectronics purchased software specialist Draupner Graphics.
* TUS International, which develops camera-based driver assistance technology and is affiliated with Tsinghua University, an elite research and education institution in China, acquired Telit Communications' automotive chip unit for $105 million.
* US hedge fund Tiger Global made a $1 billion investment in SoftBank Group.
* SoftBank Group invested in Yahoo Japan through a $2 billion, three-way deal with Altaba, to deepen ties with the Internet heavyweight ahead of an IPO of its telecoms unit. As a result of this transaction, SoftBank's stake in Yahoo Japan will rise to 48.17% from 42.95%, with just a $9 million net investment. Altaba, Yahoo Japan's second-largest shareholder, will have about 27% and end a joint venture partnership.
* Alphabet's X research division's Wing and Loon projects will become independent companies.
* Comcast has raised its all-cash offer for Britain's Sky to $34 billion, topping a raised bid of $32.5 billion for the pay-TV group from Rupert Murdoch's Twenty-First Century Fox.
* The US has signed an agreement with ZTE that paves the way for the Chinese tech company to resume operations, after a nearly three-month ban on doing business with American suppliers.
* The UK has imposed a £0.5m fine on Facebook for data breaches.
* Samsung Electronics has opened what is said to be the world's biggest mobile phone manufacturing facility, as the South Korean technology group seeks to expand production in the world's fastest growing major mobile phone market.
Comcast has raised its all-cash offer for Britain's Sky to $34 billion.
* Good quarterly numbers from Tata Consultancy Services.
* Satisfactory quarterly results from Largan Precision.
* Mixed quarterly figures from Infosys, with revenue up but net income down.
* Mixed interim figures from Micro Focus, with revenue up but net income down.
* Quarterly losses from Voxx International.
* The appointments of James Ryan Burgess as CEO of Wing; Michael Pulli as CEO of Verifone Systems; and Alastair Westgarth as CEO of Loon.
* The resignation of Paul Galant, CEO of Verifone Systems (effective once the sale to private equity firm Francisco Partners closes).
* A planned IPO in the US from Tencent's online music entertainment business.
* An IPO filing for the Tokyo Stock Exchange from SoftBank Group's Japanese telecommunications unit.
* A disappointing IPO in Hong Kong by Xiaomi.
Research results and predictions
EMEA/Africa:
* According to figures from regulator the Postal and Telecommunications Regulatory Authority of Zimbabwe, mobile telcos' revenue for the first quarter of 2018 decreased by 5.8% to $244.7 million compared to $259.7 million recorded in the same period last year, as consumers continue to opt for over-the-top services that are relatively cheaper.
Worldwide:
* Worldwide shipments of devices, PCs, tablets and mobile phones are on pace to record 0.9% growth to reach 2.28 billion units in 2018, according to Gartner. The PC and tablet market is estimated to decline 1.2% in 2018, while the mobile phone market is on pace to record an increase of 1.4%.
* Shipments of traditional PCs (desktop, notebook and workstation) totalled 62.3 million units in Q218, recording solid year-on-year growth of 2.7%, according to IDC. The results exceeded IDC's forecast of 0.3% growth and marks the strongest year-on-year growth rate in more than six years, when the first quarter of 2012 posted growth of 4.2%.
Stock market changes
* JSE All share index: Down 1.7%
* FTSE100: Up 0.6%
* DAX: Up 0.3%
* NYSE (Dow): Up 2.3%
* S&P 500: Up 1.5%
* Nasdaq: Up 1.8%
* Nikkei225: Up 3.7%
* Hang Seng: Up 0.7%
* Shanghai: Up 3.1%
Look out for
International:
* Further acquisitions by PayPal.
South Africa:
* Further developments regarding the restructuring at EOH and T-Systems SA.
Final word
Forbes China recently published its 2018 list of China's 50 most innovative companies. The list contains some familiar names and many that may well become highly visible over the coming months. The list includes (in alphabetical order):
* Alibaba Cloud;
* Ant Financial;
* Banma Network Technology, a company that partnered with Gemalto for China's first Internet car;
* Cainiao Network, a provider of a logistics data platform;
* Cambricon;
* CATL, a battery manufacturer;
* NetEase Cloud Music;
* DeePhi Tech, a provider of a deep learning platform;
* Baidu Duer Business Unit;
* Huawei Cloud;
* iQiyi, a provider of an online video platform;
* QingCloud;
* SenseTime, a provider of vision and deep learning technologies;
* Tencent Cloud;
* Tencent Comic;
* UBTECH, a robotic company;
* Ucloud;
* Xiaomi;
* XPeng, a company involved with electric cars; and
* Yanxuan, a provider of an online marketplace.