Alphabet's Google gets schooled
Google revealed private profile data of at least 500 000 users may have been exposed to hundreds of external developers.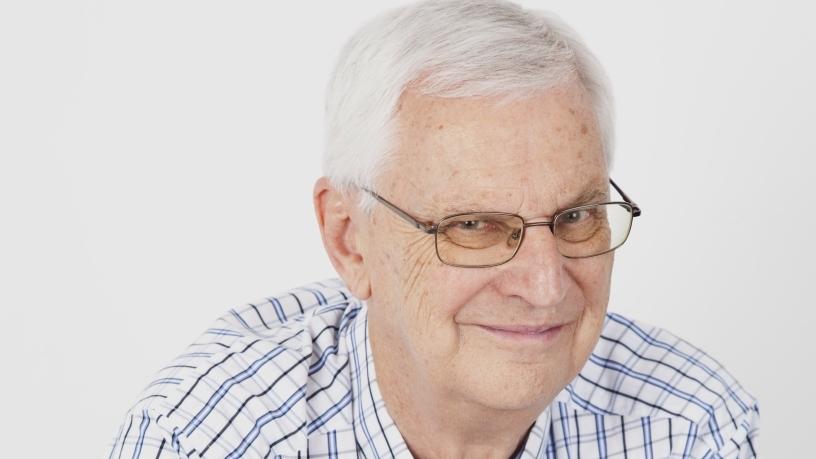 Google's data breach revelation and the acquisition of Imperva dominated the international ICT market last week.
At home, it was another quiet week.
Key local news
* Cognition Holdings acquired Private Property South Africa, one of SA's largest property portals, for R127 million.
* Datatec's Australian subsidiary, Thomas Duryea Logicalis, bought Computer Network Integration, a Microsoft Certified Gold Partner.
* African fintech holding company Crossfin purchased a majority stake in payments enablement firm Crossgate.
* Helios Towers wants to enter SA within the next year in order to help the mobile phone tower operator build scale, as it prepares for a stock market listing as early as 2019.
* Cradle Technology Services and Turnkey Solutions will merge.
* The appointments of Richard Broeke as MD of Securicom; Phathizwe Malinga as MD of SqwidNet; Gabi Strijp as MD of iLiveIt South Africa and responsible for the Sub-Saharan territory; and Antonie van Rensburg as chief digital officer of 4Sight Holdings (was CEO) as of 31 December.
Key African news
* Egypt's first smartphone maker, Silicon Industries Corporation (SICO), which already exports to the Gulf, aims to start selling phones in Kenya, Morocco, the Democratic Republic of Congo, SA, Nigeria, Mozambique and Ghana.
Key international news
* Apple acquired the power-management technology part of Dialog Semiconductor's business for $600 million.
* Apple bought Spektral, a Danish visual effects start-up, for more than $30 million.
* DASAN Zhone Solutions purchased KEYMILE, a leading solution provider and manufacturer of telecommunication systems for broadband access.
* Iron Mountain acquired GRM's Chinese operations, the foremost licensed provider of records and information management services in the People's Republic of China.
* KKR, the private equity firm, bought Australia-based MYOB, an accounting software company, for $2.6 billion.
* MongoDB acquired mLab, a US-based cloud database service.
* Quest Solution, a global solution provider, bought artificial intelligence image specialist HTS Image Processing.
* SoftwareONE purchased German IT services provider Comparex, creating a software management powerhouse that spans much of the globe.
* Thoma Bravo, a private equity firm, acquired Imperva, a cyber security specialist, for $2.1 billion.
* Trimble bought privately held Veltec, a fleet management provider that delivers solutions to transportation companies to improve safety and reduce operational costs.
* A wholly-owned entity of Singapore's sovereign wealth fund GIC invested a 20% stake in ConnecT, the largest shareholder in European telecoms infrastructure operator Cellnex Telecom SA.
* Microsoft invested in Singapore-based ride-hailing company Grab.
* Tencent Holdings invested $189 million in Brazilian financial technology company Nu Pagamentos SA.
* Western Digital Capital, the strategic investment fund of Western Digital, invested in Kaminario, a leading cloud storage software company.
* Alphabet's Google will shut down the consumer version of its failed social network Google+ and tighten its data sharing policies, after announcing that private profile data of at least 500 000 users may have been exposed to hundreds of external developers.
Microsoft invested in Singapore-based ride-hailing company Grab.
* Alphabet's Google has filed an appeal of the European Union's $4.97 billion anti-trust fine for allegedly abusing the dominance of its Android operating system for mobile phones.
* Orange and Google have forged a partnership to work on the Dunant transatlantic submarine cable project connecting France and the US.
* Tencent Music Entertainment has delayed its planned US IPO.
* Good quarterly numbers from Endava.
* Satisfactory quarterly results from Largan Precision.
* Mixed quarterly figures from IDT (back in the black), with revenue down but net income up.
* Quarterly losses from VOXX International.
* The appointments of Sarah Friar as CEO of Nextdoor, a social networking service provider; Allison Kirkby as CEO of TDC Group; Barry Litwin as CEO of Systemax; and Tim Steinkopf as CEO of Centrify.
* The resignations of Serge Dumont, vice-chairman of the Omnicom Group; Pernille Erenbjerg, CEO of TDC Group; Larry Reinhold, CEO of Systemax (stays on as a director); and Tom Kemp, CEO and co-founder of Centrify.
Research results and predictions
Worldwide:
* The production value of the global foundry industry is expected to grow by a CAGR of 6.2% to reach $81.94 billion in 2023, the final year of a five-year forecast period, driven by chip demand for mobile devices, automotive, IOT and high-performance computing applications in the AI and upcoming 5G era, according to Digitimes Research.
* Worldwide PC shipments totalled 67.2 million units in the third quarter of 2018, a 0.1% increase from the third quarter of 2017, according to Gartner.
* Preliminary results for 3Q18 show that shipments of traditional PCs (desktop, notebook and workstation) totalled nearly 67.4 million units, marking a decline of 0.9% in year-on-year terms, according to IDC.
Stock market changes
* JSE All share index: Down 1.7%
* FTSE100: Down 4.4%
* DAX: Down 4.9%
* NYSE (Dow): Down 4.2%
* S&P 500: Down 4.1%
* Nasdaq: Down 3.7%
* Nikkei225: Down 4.6%
* Hang Seng: Down 2.9%
* Shanghai: Down 7.6%
Look out for
International:
* Microsoft finalising a deal to acquire Obsidian Entertainment, with the acclaimed RPG developer set to be the latest studio to join Microsoft's growing number of Xbox-focused studios.
Africa:
* The privatisation by Zimbabwe's fixed phone and Internet services telco TelOne and mobile operator NetOne.
South Africa:
* The outcome of the talks between Telkom SA and Zimbabwe's NetOne.
Final word
Interbrand has released its 2018 Best Global Brands rankings. Included, from a technology perspective, are:
* 1: Apple (no change)
* 2: Google (no change)
* 3: Amazon (was 5)
* 4: Microsoft (was 3)
* 6: Samsung (no change)
* 9: Facebook (was 8)
* 11: Intel (was 15)
* 12: IBM (was 10)
* 15: Cisco (was 16)
* 19: Oracle (was 17)
* 21: SAP (was 21)
* 34: Accenture (was 37)
* 38: eBay (was 34)
* 51: Adobe (was 56)
* 54: HP (was 53)
* 55: Canon (was 52)
* 59: Sony (was 61)
* 65: HPE (was 57)
* 66: Netflix (was 78)
* 68: Huawei (was 70)
* 73: PayPal (was 80)
* 75: Salesforce (was 84)
* 76: Panasonic (was 75)
* 92: Spotify (a new entrant)
* 99: Nintendo (a new entrant)
Lenovo has dropped out of the list.