BKB GrainCo uses Magic's solution for enterprise mobility to gain competitive advantage
Leading grain merchant delivers added value through simplified and fast multi-platform mobile application development and deployment.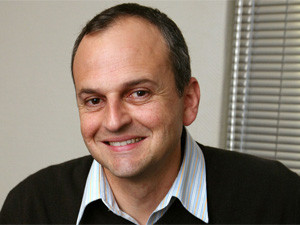 Magic Software Enterprises (NASDAQ: MGIC), a global provider of software platforms for enterprise mobility, cloud applications, and business integration, announced today that it has changed the competitive landscape in the grain merchant market by assisting BKB GrainCo, a South African leader in the trading, storage, and milling of grain commodities, to empower its users and suppliers with real-time information availability on their mobile devices.
Tony Simpson, IT Manager at BKB GrainCo, said: "We wanted to create a competitive advantage by making specific information available to authorised people via their mobile devices. We soon realised, however, that we would have to cater for multiple mobile platforms."
Developing a separate application for each device type was simply not an option. Fortunately, Magic's mobile solution enables rapid deployment on BlackBerry, iOS (iPhone and iPad), Android, and any future mobile operating system from a single development effort requiring a single skill set. "With Magic xpa Application Platform, we are able to develop the underlying mobile application once, and then deploy it to any device without recoding or even recompiling," said Simpson.
Magic xpa ensures the company's data remains securely on the server, while the user sees a rich Internet application (RIA) interface that is easy to use. "The primary benefit of this type of architecture is that users gain the full functionality of a graphical application, but the data is never stored on the device," explained Hedley Hurwitz, Managing Director of Magic South Africa. "Magic's solution is an extension of our unified technology stack, bringing all the features and capabilities of Magic xpa Application Platform and Magic xpi Integration Platform to the realm of enterprise mobility."
"The ability to seamlessly integrate with our back-office systems in a secure and user-friendly manner was an important consideration in our choice," said Kevin Cuthbert, BKB GrainCo's senior Magic Developer. The company's management and staff now have full access to business intelligence functionality on their mobile devices. In future, employees will be able to use them to enter and receive data pertinent to their jobs, such as quality and loaded weights of goods, as they are supplied or delivered.
BKB GrainCo's suppliers can now check their accounts at any time and can instantly track stock movements, contracts, and financial information. They can also request more in-depth reports without having to call a BKB GrainCo representative during working hours, and ask for the information to be collated for them.
Reports from the beta testers of the new application have circulated in the farming community, and the company has received numerous requests from other suppliers for the general release of the application.
"BKB GrainCo's mobile strategy is more than simply making information available on a mobile device," added Simpson. "It's about standing out in a very competitive industry by delivering added value and ease of access to our staff, suppliers, and customers. Magic's advanced technology solution provides a strong competitive advantage by allowing us to deploy one application to multiple devices with ease."