S&P revises Telkom outlook to negative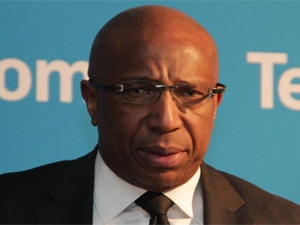 Standard & Poor's (S&P) Global Ratings has revised its outlook on Telkom from stable to negative following its downgrade of SA's long-term foreign currency rating to "junk" last week.
This reflects the ratings agency's view that potentially worsening economic conditions in SA over the next year could affect Telkom's creditworthiness.
S&P affirmed the telecoms operator's BBB- long-term corporate credit rating, but says the negative outlook reflects the possibility of a downgrade over the next year if the rating on SA falls further - indicating weaker market conditions for Telkom.
Last week, S&P lowered its long-term foreign currency rating on SA from BBB- to BB+ with a negative outlook.
"The sovereign downgrade stemmed from our view that divisions in the African National Congress-led government have put policy continuity at risk, increasing the likelihood that economic growth and fiscal outcomes could suffer," according to S&P. This after president Jacob Zuma reshuffled his cabinet and fired finance minister Pravin Gordhan.
The ratings agency believes the SA downgrade implies increased risks to Telkom, including the potential impact of weaker economic growth on its strategy.
"The rating on Telkom reflects the company's market leadership position as the incumbent telecom provider in the structurally declining fixed-line voice market in SA. While Telkom's mobile market share remains low at around 4%, it has good growth prospects in its broadband and ICT solutions businesses, which help to offset traditional fixed-line voice losses," S&P says.
"We believe high capital spending on fibre and mobile, including long-term evolution rollouts, is enabling growth in the broadband business in particular."
It adds the recent positive contribution of Telkom Mobile's profits along with cost-cutting initiatives, which included voluntary severance and early retirement packages, improved the company's operating efficiency.
"Based on our assessment of Telkom's limited link with and limited importance to the South African government, the rating on Telkom is not capped by the foreign currency rating on SA. We limit the differential to one notch after conducting a stress test on Telkom to assess the company's resilience under a hypothetical sovereign default scenario, which includes a stress on earnings (20% haircut) and a 50% devaluation of the South African rand."
Remaining undeterred
In a statement issued late yesterday evening, Telkom welcomed S&P's decision to affirm its credit rating at BBB- and said it "remains undeterred in its objectives despite the revision of its outlook to negative".
"The group will be reviewing all its forward resource allocation to ensure effective prioritisation, along with the pursuit of a sustainable business."
Telkom group CEO Sipho Maseko says the decision to keep the rating at BBB- was a nod to its aggressive implementation of a turnaround strategy.
"We embarked on our turnaround strategy almost four years ago and in these trying times it is imperative that we maintain our focus. We will continue to actively manage our costs, our cash and our use of capital, in the most efficient manner possible," he says.
"While we welcome the maintenance of our current rating, we're also cognisant that we don't exist as an island. At this time, it is imperative our national focus is shifted to shaping an effective way forward," Maseko adds.
Future moves
"The downgrade of the sovereign will potentially affect the economy at large and the country needs to pull together more than ever before. In the immediate term, the focus should be to avoid a recession. Collaboration between government, business, labour and civil society will be vital to evolve a new growth framework to take the country forward," Maseko says.
S&P's statement reflected this, saying Telkom's rating could be lowered if SA's rating was dropped to BB in future, or if the telco's debt-to-EBITDA (earnings before interest, tax, depreciation and amortisation) ratio rose "protractedly above 2x". EBITDA is a measure of profitability and the ratio is seen as a way to determine a company's ability to service its debt ? the proportion of debt to profitability. The maintenance of the BBB- rating reflects S&P's expectations that Telkom's debt-to-EBITDA will remain below 1x.
S&P believes the debt-to-EBITDA ratio could raise above 2x if integration of the BCX acquisition is poorly executed; there is weak traction in the broadband business; or mobile earnings fail to maintain at least break-even levels.
"We could also lower the rating if cash flows weaken considerably, either due to poor performance or more aggressive capital expenditure or dividend policies, such that discretionary cash flow to debt fell sustainably below 10%."
However, the rating agency does say it could revise Telkom's outlook back to stable if it took a similar action on the rating of SA, "or if we observed a significant improvement in Telkom's liquidity position and ability to withstand a sovereign default with a substantially greater cushion".
Telkom will release its year-end results in June.