Digital apartheid
Those who cannot afford satellite TV will remain stuck in a quagmire of endless terrestrial repeats after SA moves to digital TV.

As South Africa inches closer to turning off analogue TV - and reaping the benefits of the digital dividend - the country faces the challenge of making sure all its citizens move with it. But it looks like the move will entrench a form of digital apartheid because the new-fangled digital line-up is just not compelling enough to persuade the have-nots to buy more equipment.
The International Telecommunications Union's deadline for when it will cease protecting analogue broadcast is the middle of June, but because SA has fumbled its way along the process, this deadline will not be met. The country has been migrating to digital TV since 2006, when it inked the ITU agreement, but has so far missed several turn-on and off dates, and is set to spend upwards of R6 billion in a bid to make the move a success.
South Africa cannot afford to stay behind in an analogue era because, not only will the country miss out on the greatest technical development to hit terrestrial TV since it launched locally in 1976, but will also lose out on the opportunity to expand broadband coverage. Once migration is complete, because digital TV uses space so much more effectively, frequency will be freed up in the lower end of the spectrum range - around 800MHz to 900MHz - which can be used to spread internet connectivity.
To make migration a reality, the government has to persuade millions of TV-owning households that they need to invest in set top boxes and aerials so the digital signal can be viewed on older devices. Statistics SA's latest census shows there are 11 million homes with TVs, giving about 75 percent of homes access to a TV, although as many as five million of these have DStv.
Income gap
Government will foot the bill for those who can prove they can't afford the R800 it's anticipated a decoder and aerial will cost. The Universal Services and Access Agency of SA (USAASA) reckons there could be as many as eight million needy homes that will have to be subsidised. Official government policy states those who prove a monthly household income of less than R3 200 will qualify for the subsidy.
However, says Tim Parle, telecoms specialist at BMI-TechKnowledge, SA has no choice but to make sure everyone migrates, regardless of how this is achieved. He says this is perhaps a 'bitter pill to swallow, but the medium- to long-term gains make it worthwhile'.
Based on AMPS data, Parle says there are potentially millions of homes that won't benefit from free decoders, and cannot afford to migrate. "The economic benefits of migration far outweigh the costs of the additional STBs."
He says one could argue that households that have managed to obtain TV sets can afford the R800, perhaps through some sort of financing deal. Alternatively, the government may have to fork out for more decoders. "Whichever way, SA cannot hold back economic progress for the cost of a few Nkandlas."
Charley Lewis, a senior lecturer at Wits' Learning Information Networking Knowledge Centre, notes that, based on Cenus' 2011 data, about 80 percent of the poorest TV-owning households rely exclusively on free-to-air (FTA) terrestrial TV. By contrast, at the upper income levels (those earning more than R307 600 a year at 2011 levels), only 18 percent rely just on FTA.
Although incomes and TV penetration will have increased since the census, the proportions haven't changed much from one population count to the next, says Lewis. He notes, however, that DStv penetration has gone up substantially since 2011, jumping from 35 percent to reportedly around 50 percent now.
The economic benefits of migration far outweigh the costs of the additional STBs.

Tim Parle, BMI-TechKnowledge
Lewis notes the country already has a two-tier TV market, which will be exacerbated when the country finally moves to digital TV. He says the poor will get 'RDP STBs' while the rich already mostly have digital satellite TV, which includes the main free-to-air channels, 'so why would they bother with DTT?'
"Only compelling content is going to entice them, and I don't see that happening easily." As a result, says Lewis, "you will end up with the rich watching DStv and the poor watching DTT. And the advertising spend will follow the rich, cutting into the viability of DTT, and making its content weaker and less attractive. It's a vicious cycle."
No incentives
Co-ordinator for the SOS: Support Public Broadcasting coalition, Sekoetlane Phamodi, concurs that the only thing that will get people to migrate onto any digital platform, let alone DTT, is the quality and diversity of content.
Phamodi says the latest census data, from 2013, shows that around 50 percent of those who access TV via a paid-for-satellite service earn less than R12 000 a month. "These are households whose incomes are stretched to the limit."
Although most of this income bracket watches free-to-air (FTA) channels such as the SABC and etv, based on South African Audience Research Foundation figures, Phamodi says the pull towards satellite TV is the opportunity to access premium content, especially sport.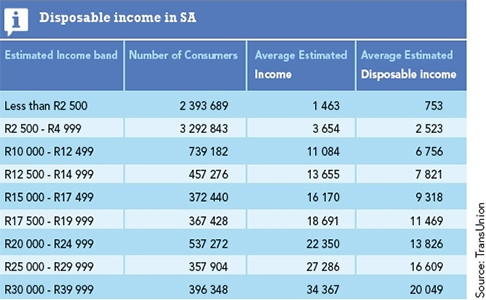 "On DStv's cheapest offering of R39 per month, subscribers have as many as about 30 channels to choose from (including FTA services). Although not necessarily to thetaste of the more discerning consumer, those 30 channels present more value for money than the average five-channel offerings currently available on terrestrial FTA."
And with the onset of the migration to DTT, where some households will be required to invest in new hardware in the form of decoders or the latest TVs, there's little in the way of incentives to entice people onto the terrestrial network. "The only way we'll see people buy into the platform is resentfully, under threat of being switched off from all broadcasting services and not because they see value in it," he says.
Taking the rate at which people are subscribing to pay TV, Phamodi says access to a wide variety of reasonably good content will be predicated on the user's ability to pay. "There will be good TV services characterised by quality, variety and choice for the haves, who are able to pay for it, and mediocre TV services characterised by limited content offerings, lacking content diversity and repeats for the poor. It could be said that this is already the case today."
Phamodi adds that a very high percentage of viewers would have to be migrated before the analogue signal can be turned off, although this has not been clarified by government. "Fortunately, our constitutional jurisprudence would not allow a unilateral analogue switchoff by the executive."
This article was first published in Brainstorm magazine. Click here to read the complete article at the Brainstorm website.