Power of three for SMEs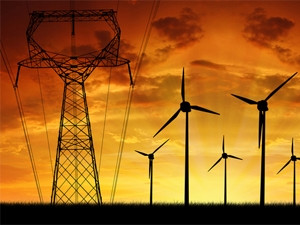 Power management company Eaton has introduced its first energy saving and backup power system, the Hybrid Inverter, in SA.
According to Eaton, the solar system will allow small businesses and home owners continued power during load-shedding.
Although SA has not experienced load-shedding over the last 30 days, Shane Kilfoil, MD of Eaton's electrical business in Africa, says the company is launching the solution in SA because it recognised the gap in the market.
He says the Hybrid Inverter can power small to medium enterprises by switching between main power, solar power and battery power.
Kilfoil notes that when there is a power outage, the inverter can provide an additional four kilowatts of electricity.
"There is no better time to launch the Hybrid Inverter, as the demand for uninterrupted and affordable power continues to grow at an alarming rate."
Kilfoil adds: "This solution is advantageous to all sectors providing secure power and, in turn, uptime in productivity. A need was identified to provide an alternative for the African market when it comes to continuous running power."
According to Kilfoil, Eaton plans to ship the energy-saving solution by the end of this year.
Solution search
Both the private sector and government have been exploring alternative power supply sources to address Eskom's battle to keep the country's lights on.
Earlier this year, energy expert Chris Yelland said over the past two-and-a-half years, the private sector had invested R170 billion in renewable energy, with 50 different green projects currently on the go.
Meanwhile, the Department of Science and Technology (DST) is exploring how hydrogen fuel cell technology (HFCT) can be an alternative energy source.
Although HFCT is considered an expensive alternative because of the platinum used in the process, the DST is confident it is one of the better solutions for SA.
The DST has been involved in projects piloting HFCT solutions at the University of the Western Cape and three schools in Cofimvaba, in the Eastern Cape. Most recently, the DST partnered with the City of Johannesburg to launch an HFCT project at Windsor East Clinic in Randburg.
"The department supports the project because of the opportunity that HFCT can provide in terms of addressing some of the government's key priorities, such as mineral beneficiation, energy access, security of supply, and environmental protection through reduction of greenhouse gases," says the DST.