GRC success stories revealed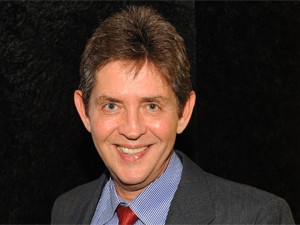 The agenda for next year's fourth annual ITWeb Governance, Risk and Compliance event is packed with local case studies.
Michel Sauzier, enterprise risk management specialist at Nedbank, will present a case study at the event, taking place on 24 and 25 February. He'll speak about achieving organisational buy-in for risk management guides and tools - the challenges and limitations around enterprise risk management.
"Understanding the trials that exist around organisational buy-in is important because it will dictate the type of awareness, communication approach or training required," says Sauzier. "If you don't understand the obstacles to getting buy-in, you increase the likelihood that executive level won't fully support the risk management tools, and there will be little reason for the rest of the organisation to do so."
Sauzier stresses the need to understand risk guidance tools. "It is important to understand what these are in order to give them any chance of taking hold at the business management and staff level."
Yolande Scho"ultz, risk and fraud management division manager at Sage VIP, will present a case study on payroll fraud - coming to grips with an underestimated business risk. "Companies should understand they can take a few simple steps to protect themselves against payroll fraud," Scho"ultz says.
It is vital to understand risk guidance tools in line with payroll fraud, she notes. "It happens mostly to businesses with fewer than 100 employees, and it can seriously hurt their ongoing sustainability. It typically takes 18 months to detect payroll fraud, and it is usually uncovered by accident. By that time, a business could have lost a vast amount of money."
At the GRC event, Scho"ultz will show how robust payroll solutions can help, and how it is important to enforce segregation of duties in the payroll department.
Werner Bornman, head of ICT GRC at Stanlib, will speak on fast-tracking ICT governance improvements - lessons from the trenches. He will explain the importance of understanding GRC tools and approaches, as well as give guidance through proven approaches, with demonstrated benefits.
Don't miss the opportunity to hear from these subject matter experts and discover the tools and practical information needed to achieve better results.
Click here to find out more and register your interest in attending.