Looking ahead to 2015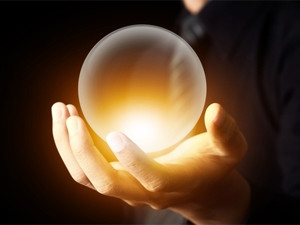 More telecoms regulations, privacy concerns, broadband debates, an increasing shift to the Internet of things and more convergence and consolidation are on the cards for 2015.
This is what ICT commentators expect for the next 12 months, following on what Strand Consult says was an "exciting" 2014 as the year draws to a close. It says 2015 will be marked by several regulatory issues, including increasingly politicised telecoms regulations, socialisation of broadband networks, tighter over-the-top control and even faster consolidation.
The research company says telecoms regulations in the US, Europe and the rest of the world will continue to be characterised by advocacy groups exploiting the process to "prey upon the industry". It adds the practice of regulation of the telecommunications industry is becomming increasingly politicised
Strand also expects Federal Communications Commission (FCC) chairman Tom Wheeler to make a net neutrality announcement at some point in the first quarter of 2015. The Danish company believes Wheeler will think outside the box and reinvent the debate by suggesting an alternative not yet on the table.
Yet, while Wheeler may seek to avoid litigation and focus on the results of the debate, Strand expects an increasing number of totalitarian countries will use "net neutrality" to implement rules that make it possible for political leaders to monitor their opponents.
ICT veteran Adrian Schofield says 2015 will be the year stakeholders struggle to find the balance between the principles of a "free, open, transparent Internet", and the practicalities of the technical and commercial imperatives of traffic management and access control.
In addition, Strand predicts activists will "increasingly and unscrupulously" play the human rights card when it comes to broadband without respect for the economics of telecom networks. It adds rhetoric on government subsidies will derail the serious discussions on the digital divide and deploying broadband in rural areas. "Whether activists win or lose on net neutrality, they will continue to pursue their long term goal to socialise broadband networks and turn them into dumb pipes."
Mobile coverage
Next year will also be the year where mobile broadband is finally accepted as an alternative to fixed-line broadband in the developed world, says Strand. "Mobile broadband is growing a double digit rates globally, and we expect to see a number of developed countries exceed more than 10% of all broadband subscribers using mobile-only solutions to connect to the Internet."
Strand also expects long-term evolution on unlicensed spectrum to be the hot topic, especially for cable TV providers with mobile virtual network operator ambitions. It adds there will also be a focus on the challenges that come with many new technologies and how to distribute spectrum.
Yet, says Strand, even as mobile penetration increases, patchy coverage in some countries means operators who fail to inform the public about the challenges of mobile coverage will fall victim to a number of crowdsourced mobile apps which attempt to measure the quality of networks.
OTT under scrutiny
Even as mobile broadband expands, OTT players who have benefited from the infrastructure - such as Google, Facebook, and Netflix - will feel the regulatory hammer in 2015, says Strand. It notes Google is the victim of its own success as it has dominant positions horizontally and vertically. "Google will be the first OTT on the chopping block."
OTTs will have a hard time to justify the status quo when it comes to privacy, data portability, market share, competition, dominance, and taxation, says Strand. It notes new laws will mean players can no longer get away with paying low sales taxes.
In addition, says Strand, there is now enough political support to begin to dismantle the tax havens that OTT players such as Google and Apple enjoy. "The expectation of political leaders is that total taxation on OTTs must increase."
Meanwhile, the challenge governments face of protecting citizens from cyber crime while ensuring their privacy will "create a lot of work for many people," says Strand. Privacy will be a key issue in the viability of mobile services, not only in the traditional concept of privacy, but also because of the user details collected by mobile apps.
The IDC adds security concerns will remain as mobile devices, data and access methods increase.
Surging consolidation
Business Connexion deputy CEO Vanessa Olver also expects continued convergence of market players, especially in the IT and telco space, as well as new market entrants in the year ahead. "The Indian companies and international players will continue to forge their way into our local market and the continent at large."
The IDC adds 2015 will be the year of integration - whether this is through industry merger and acquisitive action, increasing convergence between IT services providers and telco providers, the importance of interoperability between platforms as centralised cloud use increases, co-operation between the public and private sector, converged infrastructure in data centres, or converged security appliances.
Strand notes several large telecoms deals happened this year, and there will be more to come next year as the pace picks up. It notes consolidation is inevitable, as telecoms operators continue to come under revenue strain.
Olver adds the true convergence that started to be seen in market offerings this year will really take off next year. She adds unified communications, maturing voice over IP, and cloud tech will provide for more compelling cloud-based unified communications solutions that will be easily delivered via increasingly faster connections and greater bandwidth availability.
Everything connected
There will also be a shift from the Internet of things to the Internet of everything, driven by the ubiquity of user-oriented computing, says Olver. She anticipates tech being embedded in everything, from devices to processes.
Next year will also see cloud models evolving and total digital engagement becoming key, combining social, mobility and big data initiatives together to capture customer attention, and business value, says IDC.
Yet, 2015 will bring more focus on the value chain when it comes to Internet of things and machine-to-machine technology as the data transmitted via the many SIM cards will be marginal, and operators will seek to bring specialist companies in to manage this arena, says Strand.