Vodacom has big M-Pesa plans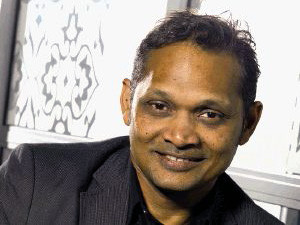 Vodacom aims to push the envelope with its revamped M-Pesa in 2015, a year in which it hopes it will emerge as the most disruptive player in the local mobile money space.
This comes about four years after it originally launched in SA, in August 2010, and received a lukewarm response from local consumers - despite the service having been a hit in other African countries.
According to Herman Singh, Vodacom's managing executive of mobile commerce, four months along the new mobile money road, SA's M-Pesa has in this time proven to be the fastest growing iteration of all 10 countries where it has launched. "Benchmarked against an international baseline, SA is now doing really well."
When M-Pesa officially re-launched at the end of July this year, Vodacom said it aimed to garner a million users in the space of a year - and 10 million in five. One million is about the amount of users the service managed to previously drum up between 2010 and 2014.
Today, says Singh, M-Pesa has 700 000 users active on the system - although about 300 000 more than that applied, but were rejected because they were either under 16 years of age, or not in possession of a South African passport.
Channel growth
This is where one of Vodacom's latest M-Pesa developments comes in. Singh says the company is working with the Reserve Bank and Financial Intelligence Centre to open up the service to the youth and foreigners as well.
"It is a huge breakthrough for us that foreigners will be able to become M-Pesa agents, as well as subscribers. We work with thousands of spaza shops and many of them are not owned by South Africans. Foreigners are currently excluded from many financial products in SA and that was never the intention."
The company is also actively expanding its distribution chain beyond the 8 500 outlets it currently has dealing in M-Pesa. Most of SA's major retail chains are in the process of integrating the service with their systems, while others are in negotiation with Vodacom. "Game went live with M-Pesa two weeks ago, and we are busy with integrating with the Edcon and Foshini groups."
Part of Vodacom's strategy is to make M-Pesa available everywhere consumers can buy airtime - which is currently a network of about 200 000 outlets. "This will be a journey, but it is our vision."
Disruptive moves
Singh says there will be a lot more activity and innovation to come in 2015, now that the operator has had the chance to gauge consumer appetite and build confidence in the platform.
"Now our focus is on our partner strategy and on building an entire ecosystem. We have already announced that we have signed with partners to facilitate salary pay-outs, paying out of winnings, sales promotions and commission, and paying out student loans and bursaries through M-Pesa."
Loan repayments and cross-border remittances are next, says Singh, both of which will come to fruition next year, and which the company believes will significantly disrupt the market. He says Vodacom is in talks with some multimillion-rand corporations.
"The core strategy of M-Pesa is to lower the risk and cost of doing business by removing cash from the equation. Cash adds friction, and unfortunately, in SA cash is toxic."
Sing notes in SA, the fee for doing cross-border money transfers is known to be the most expensive in the world. "Government blames regulation for this, while regulators say they are just doing their job and put the blame on operators. Somewhere in between is the truth. We want M-Pesa to be most disruptive in this space. We believe the cost of cross-border transactions could be dropped by 80%."
Vodacom is also currently working on a solution for paying out grants. Vodacom CEO Shameel Joosub revealed last month the company is preparing a bid for the South African Social Security Agency's tender for the payment of social grants.
"SA can expect to see a lot more from M-Pesa next year," notes Singh.