Managed document services - a business primer
Business runs on documents.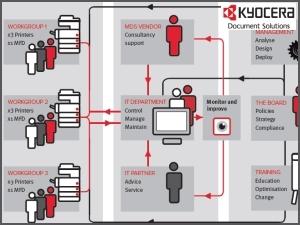 Printed or digital, the document is fundamental to a broad range of core business functions. Therein lies the opportunity of managed document services (MDS), a solution for the strategic re-engineering of enterprise print fleets and document workflows to cut costs and create new business value.
In this article, we explore the context in which the MDS concept has gained traction among business leaders, explain how MDS work in practice, and offer helpful tips on evaluating the viability of an MDS deployment in your organisation.
The real cost of the document
Whereas decision-makers once looked on document outputs as a fixed operational cost, that view has changed. Documents and their associated processes are recognised to have a significant effect on commercial performance, both in terms of cost and function.