Consumers hold firms responsible for data breaches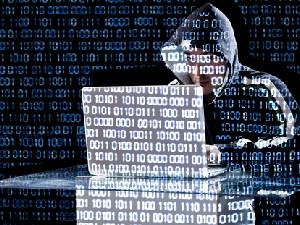 Consumers are placing the responsibility for protecting their personal data firmly at the hands of the organisations holding their data - and not themselves.
This is according to a recent Gemalto study: 2016 Data Breaches and Customer Loyalty report, which surveyed 9 000 consumers across the world. The study notes consumers are increasingly aware of online security risks, but hold businesses responsible for data breaches. The respondents said 70% of the responsibility for protecting and securing customer data lies with companies and only 30% says it lies with them. Yet, less than a third (29%) consumers believe companies are taking protection of their personal data very seriously, says the report.
This comes as consumers are becoming increasingly fearful of their data being stolen, with 58% believing it will happen to them in the future, says Gelmato. It notes more than 4.8 billion data records have been exposed since 2013, with identity theft being the leading type of data breach accounting for 64% of all data breaches.
Despite becoming more aware of the risks online accounts and apps pose to their information, consumers are actively using them regardless, says Gemalto. In general, consumers are leaving themselves more vulnerable by using the same passwords across multiple accounts, it adds.
Consumers have clearly made the decision that they are prepared to take risks when it comes to their security, but should anything go wrong they will blame the business, says Jason Hart, CTO, data protection at Gemalto.
"The modern-day consumer is all about convenience and they expect businesses to provide this, while also keeping their data safe. With the potential threat of consumers taking legal action against companies, businesses need to educate consumers about the steps they are taking to protect their data. Implementing and educating about advanced protocols like two-factor authentication and encryption solutions will show consumers that the protection of their personal data is being taken very seriously."
Neil Cosser, identity and data protection manager for Africa at Gemalto, notes that the results mirror trends Gemalto is seeing in the South African market. "As data breaches and threats become local realities, consumers are starting to take security and the protection of their sensitive data more seriously. This is making them increasingly critical of the measures put in place to protect them and their data."
With cyber threats expected to increase and become more sophisticated in 2017, companies have to ensure they have robust effective solutions in place - to protect not only customer data, but also their own reputations, says Cosser.