How Facebook impacts the mobile industry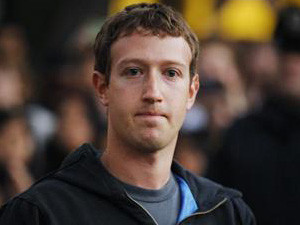 Launched by college students in the US more than 10 years ago, Facebook has become almost synonymous with the World Wide Web.
Danish ICT research firm Strand Consult has delved into the ways in which the world's largest online social network impacts the world's mobile industry today:
1. Facebook is transforming itself from a social network to a communication company: Strand Consult saysFacebook is on track to transform itself from a social network to a communication company, with one billion customers. "Advertising revenue is not enough. Facebook will tap cash flow for voice, SMS and data. The new Facebook software will likely be a skin that sits on top the phone's operating system. There is no need to download a Facebook app to the smartphone to use Facebook. All contacts from Facebook will be available in the smartphone instantly."
2. A Facebook mobile virtual network operator (MVNO) would increase revenue and profitability for the company and be a game changer in the mobile industry: Strand Consult has analysed Facebook from an MNVO perspective and concludes the company would be a success if it entered the market. The analysis is detailed in its report "The good, the bad and the ugly sides of Facebook". Only two questions remain, says the firm: "To what extent will Facebook look beyond advertising as a source of revenue, and which operator will succeed to win a Facebook MVNO contract?"
3. Why do people not talk about Facebook when they discuss net neutrality? Many are talking about net neutrality, and it is high on the European Union's policymaking agenda. Strand Consult says the debate around the open Internet is important, but is one-sided. "Supporters of net neutrality overlook the many instances of discrimination on the Internet to focus exclusively on Internet service providers. They fail to mention the discrimination that occurs where people spend the overwhelming part of their time on the Internet: Facebook. Indeed a large number of people think Facebook is the Internet."
4. How will companies like Google, Microsoft, Apple and Facebook influence future willingness to invest in telco infrastructure that is vitally important to modern society? There is a big focus in the media on "new and exciting services" companies like Google, Microsoft, Apple and Facebook are continually launching, says Strand Consult, "but have you stopped to consider the influence these multinational companies [have] on people and companies that are contemplating investing in future telco infrastructure? [That is], infrastructure that is vital for further development of our modern society."