Million Joburg citizens to receive digital training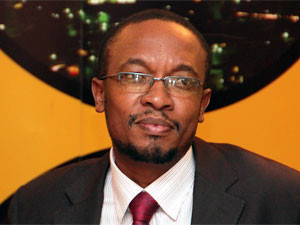 Over the next five years, a million people in the City of Johannesburg (COJ) will receive training in basic digital literacy skills, including Microsoft Office.
The announcement was made by mayor Parks Tau at the Johannesburg Central Library this morning, in the presence of deputy president Cyril Ramaphosa, Gauteng local government and housing MEC Paul Mashatile and Microsoft SA MD Zoaib Hoosen.
The Microsoft investment, which is valued at R200 million, will see 800 000 Joburg youths between the ages of 18 and 34 receive digital literacy training, while the remaining 200 000 will be people over the age of 35 years old.
According to Tau, the city partnered with Microsoft SA to resolve youth unemployment.
"Basic skills are needed to operate in an office space. The partnership with the global technology company will equip young people who lack digital literacy with the skills needed at entry level within the job market."
The partnership aims to ensure young people in Joburg overcome basic entry barriers to the job market, he noted.
Using the COJ's Vulindlel'eJozi portal, interested candidates will be able to register for the training in August with the first intake expected in September. Participants will not be required to pay any fee for digital literacy training.
So far, the youth skills empowerment portal has already attracted more than 160 000 youths and if those young people are interested in gaining further digital skills, they will be able to register, noted Tau.
"The course is set to break down a significant barrier to opportunities for disadvantaged residents, particularly as it builds digital literacy and connects with the rest of the Vulindlel'eJozi objectives.
"People of Johannesburg must access jobs that are in the market where previously they were unable to."
Microsoft's Hoosen explained it only took three months to achieve the partnership with the mayor's office. "There is a lot of work that needs to be done and this is a journey we are undertaking with the COJ. The company is determined to create the next generation of skills for the next generation of jobs."
Ramaphosa lauded the COJ's partnership with Microsoft as a "feast of great economic opportunity for the people of Johannesburg".
"This is economic democracy at work and opening the corridors of freedom to the people. The city is unlocking entrepreneur capabilities.
"Smart cities need to move into improving the economic life and have positive impact on the livelihoods of the people living in the city, and Joburg is truly a smart and intelligent city.
"Our people have dreams and Joburg is the city where people can achieve and fulfil their dreams," concluded Ramaphosa.