Twitter Lite launches in SA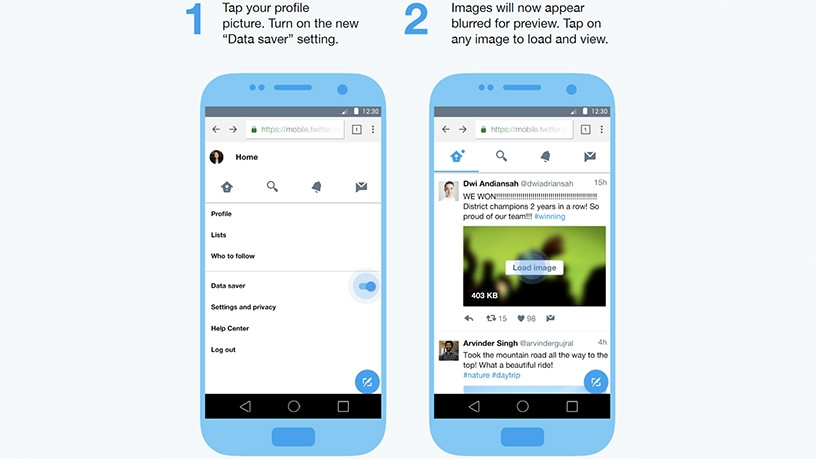 Twitter is the latest social network to release a data-lite version of its smartphone app, and it announced today it is now available in South Africa.
Twitter Lite is meant to minimise mobile data usage, load quicker on slow connections, and be more resilient on unreliable mobile networks.
Facebook, Messenger and LinkedIn have also released similar apps.
There is currently only an Android app version available, but users also access Twitter Lite on the Web.
The app can now be downloaded from the Google Play Store by users living in SA, Algeria, Bangladesh, Bolivia, Brazil, Chile, Colombia, Costa Rica, Ecuador, Egypt, Israel, Kazakhstan, Mexico, Malaysia, Nigeria, Nepal, Panama, Peru, Serbia, El Salvador, Thailand, Tunisia, Tanzania and Venezuela.
The app was originally released in April in the US. Twitter product manager Jesar Shah says: "Since then we've seen an increase in engagement ? for example, tweets sent from Twitter Lite have increased more than 50%. Over the past few months, we've added safety and performance improvements in addition to features including GIF search, ranked home timeline, and more."
In September, the company made the app available in the Philippines to do further user research. Twitter found these users valued its small size, quick loading and minimal data usage.
The app has been reduced to 3MB in size so it does not take up too much space on the user's phone. It loads quickly on 2G and 3G networks, and offers offline support in case the user temporarily loses their connection.
There is also an option to download only the images and videos the user wants to see. Users will not see a string of pictures in their timeline, and instead will have to tap on the space holders for the ones they want to see.