VOD player sees IPTV in SA this year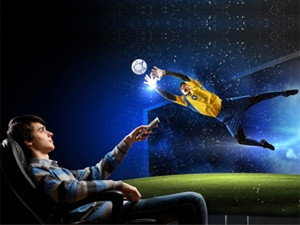 South African digital entertainment player Discover Digital has concluded its first sports content deal, in what it says is a prelude to the launch of Internet TV (IPTV) in the country later this year.
Founded about two years ago, Discover Digital has now acquired the streaming, download and electronic sell-through rights to SA's premier national motorcycle racing category, the Monster Energy SuperGP Champions Trophy.
The acquisition comes on the back of Discover Digital's development and agency partnership with Ireland's Digisoft.tv, announced in November last year.
Discover Digital says it has spent two years researching and developing a bespoke over-the-top IPTV solution for the African market. It plans to offer consumers transactional and subscription video-on-demand services, through local telecommunications networks and Internet service providers.
New market
Discover Digital director Gary Buskin says the company's first local sports content deal is a major milestone. "We have the capability to stream live content, which will open up a whole new market for sports rights holders looking to increase their audience reach beyond the traditional broadcast space."
The company aims to build a strong international and national sports portfolio.
Buskin says the success of businesses like Netflix in the US bodes well for a similar service to be available in Africa. "The advancement of Internet television is inevitable and sports content will form an important part of any operator's content catalogue."
Discover Digital says it has developed the infrastructure required to launch its service in the South African market towards the middle of the year and has already conducted numerous tests of the system. "[We are] actively driving content acquisition of both traditional video content and sports."
IPTV doubt
Local pundits have, however, expressed less optimism when it comes to the prospect of IPTV becoming mainstream in SA any time soon.
World Wide Worx MD Arthur Goldstuck says SA is far behind the world, in many respects, when it comes to TV and video services and consumption.
"In future, TV will be plug-and-play, because smart TVs will configure themselves. Although we are starting to see that with IPTV and smart TVs, we are still a long way from that being possible for the ordinary person in SA. The techies and early adopters on the cutting-edge of technology might be able to say it is possible; the average [South African] is left out of this evolution."
Having said that, Goldstuck notes there have been some dramatic advances in TV in SA. "The services MultiChoice offers in particular make it possible for SA to experience a slice of the future of TV, but when it comes to IPTV we are still in darkness."