#SS17HACK spin-off infosec event this month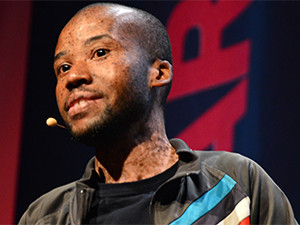 The 2017 edition of the annual provincial hackathon, Northern Cape Developer Hackathon (NCDevHack), takes place next week at the Sol Plaatje University in Kimberley.
An infosec skills development workshop takes place on 22 July 2017, at Sol Plaatje University, Kimberley. Over 50 students from Kimberley and the surrounding area will come together to learn more about infosec and how they can go about developing a career in this space.
The theme of this year's NCDevHack, 'Digital Innovation for Economic Acceleration' and is aimed at inspiring and advancing entrepreneurship and growing tech capacity in the ICT sector in the province.
Over 100 students from Kimberley and the surrounding area will come together to learn more about various tech-related topics and how they can go about developing a career in this space.
Northern Cape Developer Hackathon (NCDevHack) is an annual provincial hackathon aimed at stimulating and developing more ICT/entrepreneurship in the province. Having gone to Upington in 2016, the hackathon is back in Kimberley to grow the tech capacity in the province.
The Department of Economic Development and Tourism is the vanguard of this annual event which is brought about in collaboration with Geekulcha. Various hackathons have been hosted in the province in efforts to grow the ICT and SME momentum that will contribute to an active and vibrant economy for the future.
The 2017 NCDevHack takes place on Friday 8 to Sunday 10 September 2017 and includes a number of interesting activities: the CSIR will be mentoring around the subject of infosec; the attendees will be engage in a number of tech talks throughout the week end and attendees can participate in an IOT design challenge, ethical hacking opportunities as well as an open data challenge.
We asked Tiyani Nghonyama, COO, Geekulcha, why it chose the topic digital innovation for economic acceleration for the 2017 hackathon. He said: "With a culture of hackathons on the rise, we needed to explore the role that hackathons play in terms of academic access and accelerating excellence. Participants will be challenged to contextualise their solutions with the spotlight on the betterment of life and channelling economic growth."
This year, the solutions at NCDev Hackathon will be centred on: public, academic, environmental, entertainment value; communication; research and community engagement and content delivery and sharing.
Build-up events have been hosted in the region ahead of the hackathon including a Youth Day ICT event in Prieska, Information Security training in Kimberley and Open Campus meet-ups at Sol Plaatje University and the ATTI College.
Also included at NCDevHack 2017 is IOT for Social Good Design Challenge, shaping human settlement. Innovators will design sensor networks that will later be deployed across South Africa in order to collect a national data set of key indicators directed at health and well-being in informal settlements. This data will then be used to inform innovation activities around informal housing in South Africa. We call it Internet of Things for Social Good.
Collaborating with organisations like mLab Southern Africa, SITA, FibreCo, Hyperion Development, the hackathon will host over 100 participants including high school learners.
If you wish to register for this event, click here.