Telspace expands to Europe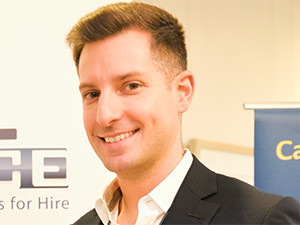 Telspace Systems, a local ICT security services and training company, is opening an EU-based office at the end of April.
Shaun Levy, sales and recruitment director at Telspace Systems, says, over the last few years, the company has been "extensively" servicing companies overseas. "We feel it is the right time to have a physical presence in Europe for our customers, especially since we have already seen a number of parties interested in investing in our European operations," he explains.
The company currently services clients across Europe, Africa, Malaysia, UAE and America.
The new office will be located in central London, and will provide the same services as the Johannesburg-based office, namely attack and penetration testing, Web application assessments, vulnerability assessments and security consulting.
Levy adds that Telspace Systems also has a training division, which offers practical courses such as Ethical Hacking 101, and Wireless & Bluetooth Hacking. "These courses are often presented at high-level government and internationally recognised security conferences."
Dino Covotsos, Telspace's CEO, says the infosec industry is growing at a huge rate, which is driving the demand for security services. "Our decision to establish an EU footprint gives us the opportunity to expand on a global scale, which has always been a part of our corporate mission."
Levy believes opening a European office will enable the company to hire more technically aligned staff, which will in turn benefit the company's South African clients by giving them access to a team of top international analysts.
The EU office will be something of a pilot for the company. "Based on the success of our EU-based office, Telspace Systems plans to establish new offices in other countries, to even further expand our global reach," Covotsos concludes.