Lex van Wyk - Coming in to land
van Wyk describes his management style as that of an 'air traffic controller'.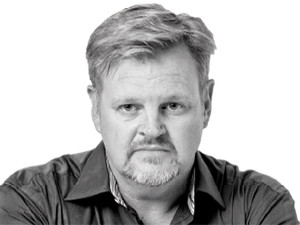 Teraco founder and CEO Lex van Wyk has a long history in the South African telecommunication arena. He began his career at Telkom in 1986, and he refers to that era as 'the school of hard knocks'. From Telkom, he moved to Valuecom, where he was integral to the development of the first local fax over IP business.
Van Wyk joined Storm in 2000, where he spearheaded the launch of a successful VOIP platform. The company was sold in 2008, and Van Wyk formed Teraco, Africa's only vendor-neutral datacentre. He believes it will be the largest in Africa by 2017.
When Teraco launched, the market did not believe, understand or value the model around vendor-neutral colocation. However, Van Wyk has demonstrated the benefit of open access and infrastructure sharing, leading to Teraco becoming the primary interconnection point for all undersea cables and African network operators. He believes Teraco gives its clients in South Africa and Africa a resilient data environment.
"In addition, Teraco is helping level the playing fields by providing affordable connectivity and making it easier for the small guy to have a datacentre," says Van Wyk. He describes his management style as being that of an 'air traffi c controller'. He discusses the proposed flight plan with his executive, who then runs his/her division like it's their own business. "When they need help, they can call in." He also believes in financial reward and a good weekend away at the end of the year.
Van Wyk has a relaxed, down-to-earth demeanour. "I love the outdoors, playing a game of golf or going to our game farm in Harrismith. At the farm, we have 70 lions that are being rehabilitated, which is very rewarding. I also love doing outdoor activities with my kids, who are 21, 13 and 11. I support them as much as I can by attending their games, etc."
This article was first published in Brainstorm magazine. Click here to read the complete article at the Brainstorm website.