Investec throws hat into fibre ring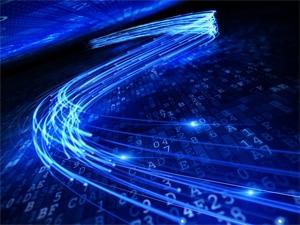 Vumatel says Investec's support will help better position the company to accelerate its fibre-to-the-home (FTTH) rollout to communities across South Africa.
This as the companies announced a deal that will see Investec acquire a minority stake in Vumatel. The details of the deal and the size of the investment remain unclear. However, Vumatel CEO Niel Schoeman says the partnership will "assist in speeding up both transformation within the economy and changing the lives of consumers".
World Wide Worx MD Arthur Goldstuck says the move "shows nimble thinking from Investec, as Vumatel is a potential gem of a company".
"It is quick and innovative strategically, in the best start-up tradition, while able to execute on the ground more effectively than most large telcos," adds Goldstuck.
Ovum senior analyst Richard Hurst says that clearly Investec see the growth potential in the Vumatel operation.
"I don't think it's such a surprise when one considers that Invest already has holdings in telecoms entities such as Vox, which is in partnership with Vumatel for a number of fibre rollout projects, so perhaps it's a natural progression for Investec."
Investec is one of Vox's main shareholders, along with Lereko Metier Capital and Rand Merchant Bank.
"Neither the concept or the parties are surprising because it is natural to assume Vumatel were looking for additional investors and Investec were looking for investment opportunities. So overall the move is not surprising but this was managed beneath the radar," according to BMI-TechKnowledge telecoms sector specialist, Tim Parle.
Investec explained its decision with investment banker Kobus Viljoen saying the company likes the Vumatel business and the experience of the management team.
"They have led the FTTH revolution in South Africa, setting the bar for the industry in how it should be done. Their commitment to creating affordable high-speed open access fibrehoods through focus on customer service will have a fundamental impact on the telecommunications industry," according to Viljoen.
Ramping up
Schoeman says the investment will provide Vumatel with the ability to connect up to 100 000 homes by 2016.
Hurst agrees the funding will help Vumatel to ramp up its fibre-to-the-X (FTTX) deployment, but says that at the same time, we can also expect to see other players accessing capital and competing in this new arena.
"There are many players entering this market and there certainly is scope for profit as rollouts and subscriber uptake increases. Also, FTTX enables a variety of new services to be delivered, enabling other players such as content providers," says Hurst.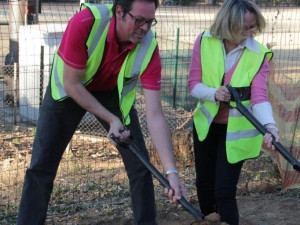 Schoeman says Investec's investment will help "entrench Vumatel as the leading FTTH player in the market".
"This investment will allow us to deliver word-class connectivity, choice and superior customer service to every community that requests it," he says.
Vumatel launched its pilot fibre project in Parkhurst, Johannesburg, in 2014 and has now connected seven suburbs in the country. The open access network is being expanded to a further six suburbs. Vumatel says over 25 resident associations of various suburbs have already endorsed it to deploy its network in their areas.
Growth area
Parle says the FTTH market is a recognised growth area and Investec knows that and has a history of funding new and innovative companies in the ICT sector.
Hurst says a company like Investec provides a funding opportunity in a very capital-intensive industry, and can also "serve as a guidance in financial strategy, making sense of the FTTX business case, so to speak".
"The partnership this creates is excellent because the fibre providers indicate the demand for fibre exceeds their capacity and it's obviously a land-grab which will result in market shares in key suburbs with implications on the 20- to 30-year horizon. The two constraints of the FTTH land-grab are capital and skilled subcontractors to deploy," according to Christopher Geerdts, BMI-T associate senior telecoms consultant.
"The problem with capital is related to unknown risk. Vumatel will benefit if they can get quick decisions on capital and at favourable rates (as the risk is more visible). Experience tells me the 'low cost of capital' is not a given in such an arrangement."
Geerdts says Investec will also benefit by having high visibility of the status of its assets, and will be able to "play with the mix of share capital and borrowed capital" which gives it leverage if it needs to further borrow.
"The key question is how Vumatel is managing to make the return on investment model sufficiently attractive, given the high costs involved, particularly with the technology Vumatel is using, and the pricing pressure on basic broadband," adds Geerdts.
Statistics South Africa's latest Information and Communication Technology Satellite Account Report shows that for every R100 spent by a South African household, R4.60 was spent on ICT products.
The report found that broadband services, pay-TV subscriptions and mobile phone airtime took up most of that spend.
Investec also released its own report in April that quoted the Stats SA figures, showing a key interest in the ICT landscape and the investment opportunities therein.
According to the Stats SA numbers, the ICT sector's direct contribution to South Africa's gross domestic product (GDP) stood at R94.7 billion in 2012. The biggest element of total GDP contribution by the ICT sector was telecommunications services at R64.8 billion, followed by computer services at R7.3 billion and ICT manufacturing at R6.6 billion.