Software testing is big business
It's time for local IT service providers to stop viewing testing services as an afterthought.
Software testing and quality assurance has grown in critical importance for companies, and established itself as a formidable career choice. However, many IT professionals and business decision-makers are ill-informed about the size and significance of the craft.
In a digital age, where customers interact with their service providers mostly through the smartphones in their pockets, and where brand loyalty is not an essential driver, companies cannot afford to fail.
They are required to release new products and features at breakneck pace to keep up with competitors and market demands. In a time when channel synergies are vital to drive all the needed features to a customer's smartphone as a single interface, a failure of a software feature is no longer an isolated event. Customers have choices, and it is easier than ever to switch to another provider.
The World Quality Report indicates that in mature organisations, about one-third of IT budgets are allocated to software quality management and testing. I say "mature organisations", as not all value software quality the way they should. Many think of testing as something to be done at the end of the software development life cycle, as if it can be done without. Because they do not view software testing as necessary, they hire the least expensive consultants or providers and place their future in the hands of amateurs.
Formidable career choice
Historically, software testing was seen by its peers in the IT world as a second-rate career choice. Why become a tester when you can be a developer? Testing was seen as a simple career choice - after all, one only needs to be slightly computer literate to use the testing tools - these will do the job for the tester! To some extent, this was true for manual testing.
The tables are turning, however. In a digital world where speed and thus better quality software is essential and where the lines between development and operations are becoming blurred, a new type of software tester is emerging. Many (primarily manual testers) will take objection to my view, but this can be seen happening right now: manual testing is dying, and those who are not quickly upskilling will find themselves with no viable career prospects in the near future.
Software testers now need to become quality engineers.
There are many companies - especially in SA - where the need for quality assurance is low, where manual testing is pervasive, where legacy systems and waterfall software development still rule the roost, and where outdated testing tools and frameworks are still considered suitable.
But the sand is rapidly shifting under their feet. Software testers now need to become quality engineers. They need to be able to embrace a range of tools and frameworks. Cognitive artificial intelligence and predictive defect management should be the basis of their craft. This is a time where software developers could aspire to be a 'step up' to reach the world of software quality engineering!
Local market size
There are no official statistics available identifying the size of the local software testing market. But, over the years, I have interacted with many local customers - mainly banking and financial services - and I have worked for or with many of the testing providers. I base the numbers I provide here on my experience, and I am quite sure it is not too far off.
Taking into consideration software quality assurance and testing services only - in other words, excluding tools and technology - I reckon the local market spends more than R6 billion per annum. I reckon there are around 5 000 software testers on-shore (on-site on customer projects) and about double that working off-shore (mainly from India, the Philippines and China).
Software testing and quality assurance is big business, and it is growing bigger every year. It is time for local IT service providers to realise this and stop viewing testing services as an afterthought. Clients are spending more money on software quality every year, and a company's future market share - survival even - could depend on its strategy around how it provides these services.
The opinions expressed here are the author's own. It does not necessarily reflect the views of any of the organisations he is currently or has previously been involved with.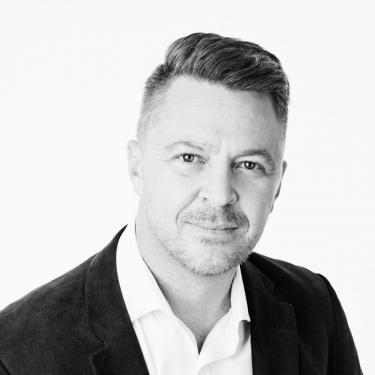 Senior manager, Nedbank.

Johan Steyn is an author and business development specialist who has been selling technology products and services in SA and Europe over the last 20 years. During the last decade, his focus turned to the software quality assurance and testing market. He worked in senior roles for global consulting firms and is currently a senior manager at Nedbank in SA. Find out more online at www.thebusinessoftesting.com and on Twitter @tboftesting.