In2IT Technologies ranked among top 100 of 501 managed service providers by Penton Technology's MSPmentor
Ninth annual MSP 501 ranking and study identifies world's most progressive MSPs in IT.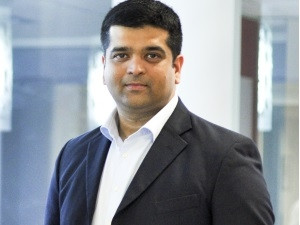 In2IT Technologies (In2IT) ranks 62nd among the world's most progressive 501 managed service providers (MSPs), according to Penton Technology's ninth annual MSP 501 list and study. The top MSP 501 companies ranked this year include organisations from around the world and from diverse technology and business backgrounds.
The complete 2016 MSP 501 list is available at MSPmentor. In addition to honouring In2IT, this year's MSP 501 list and study showcases the following:
* The top ranked MSPs in North America;
* The top MSPs in Europe, Middle East and Africa;
* The top MSPs in Asia, Australia and New Zealand;
* The top Small Business MSPs' list, comprising organisations with 10 or fewer employees;
* The top vertical markets pursued by MSP 501 companies;
* The leading tools they leverage to run their businesses; and
* And the top technologies they provide to customers.
"We are honoured with this recognition of being ranked 62 out of 501 companies, which confirms our commitment to delivering exceptional service to our customers," said Saurabh Kumar, MD at In2IT Technologies in South Africa. "We regard our customers as an extension of our business and aim to not only ensure their IT infrastructure and applications are maintained, but also optimised and revitilised through innovative approaches and technologies, keeping them ahead of customer demands and market trends."
"On behalf of Penton and MSPmentor, I would like to congratulate In2IT for its recognition as an MSP 501 honoree," said Aldrin Brown, Editor in Chief, MSPmentor. "The managed service provider market is evolving at a rapid pace and the companies showcased on the 2016 MSP 501 list represent the most agile, flexible and innovative organisations in the industry."
The 2016 MSP 501 list is based on data collected by MSPmentor and its partner, Clarity Channel Advisors. Data was collected online from March through April 2016. The MSP 501 list recognises top cloud service providers based on metrics including recurring revenue, growth and other factors. In addition to a ranking on the MSP 501 list, every company that participated in the study has been assigned a score reflecting its intrinsic value. The measure, known as the Total Service Provider (TSP) score, evaluates an MSP's mix of revenue from various activities, including consulting, cloud, reselling and managed services.