Mercedes-Benz accelerates local innovation challenge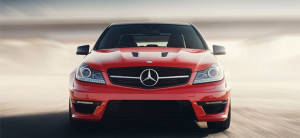 Mercedes-Benz South Africa will partner with LaunchLab and Startup Autobahn to introduce a local innovation challenge for students, professionals and start-ups.
The challenge will revolve around coming up with innovative solutions to challenges in advanced manufacturing, benchmark sales and marketing.
There will be two streams, one for students and professionals, and another for existing start-ups.
"The challenge spans various topics ? ranging from big data and machine learning for manufacturing, the digitisation of logistics and production, app-based solutions for the evaluation of the condition of pre-owned vehicles, chatbot solutions for manufacturing learning and many more," Mercedes-Benz South Africa said in a statement.
The LaunchLab is a mixed-use business incubator based at Stellenbosch University in the Western Cape.
The company is building a network of university campus-based incubators in Africa to help develop an entrepreneurial ecosystem. It facilitates the challenge, which runs from the end of August to November.
Startup Autobahn is a global innovation platform, co-founded by Daimler which owns Mercedes-Benz, that connects start-ups with corporates in the mobility and production industry.
The wining pitch in the students and professionals stream will receive incubation support for their innovative ideas. The winners in the start-up stream will get a share of R600 000 for supplier development, international exposure and the possibility to become a supplier for Daimler.
An information seminar will be hosted on Thursday, 31 August, at the Nedbank Stellenbosch University LaunchLab premises. More information can be found here.
Thereafter, the submission phase will open, during which participants can submit a video online or pitch in front of a camera at various participating campuses until the end of September.
In November, the shortlisted groups will have the opportunity to present their ideas to Mercedes-Benz South Africa's decision-makers.