Pressure mounts for SMEs to use tech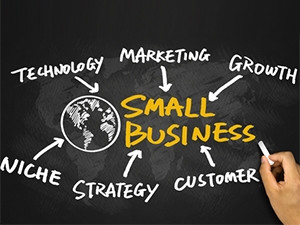 South African SMEs are under growing pressure to use technology in more sophisticated ways to meet the expectations of their customers and reduce costs.
This is according to Daryl Blundell, general manager for Sage Pastel Accounting, who believes greater use of advanced technology by SMEs can potentially boost both growth and employment.
He adds many local SMEs perceive technology as a tool that helps run their business, but not as a necessity.
Blundell notes it is more important than ever for SMEs to educate themselves about the latest technologies.
The challenge for SMEs is they often do not have in-house IT resources to investigate and drive new technology opportunities - they lack the capital to build substantial in-house IT infrastructures, says Blundell.
However, the rise of cloud computing is giving these businesses affordable solutions that is within their budgets - helping them compete with large companies with big IT budgets.
"The cloud lets SMEs focus on the business outcomes technology enables, rather than the plumbing," he adds. "Given their limited budgets and access to IT skills, every SME can benefit from technology that is simple to implement and use."
Small business owners have to constantly deal with the challenge of investing in skills and resources to ensure their company stays competitive, while also making sure they keep a tight hold on their budget, says Brian Timperley, MD of Cloudware Technologies.
At present, small business owners have to provision for IT in their capital budget - buying all the expensive hardware and software needed to set up their company network and computers for employees.
Thanks to advances in computing and improvements in Internet speeds, small business owners now have an affordable, reliable and secure alternative to spending huge sums on their own IT infrastructure - software services in the cloud.
This means small business owners can invest more of their capital into the actual business, and move IT from being a costly capital expenditure to a more affordable and customisable operational expenditure.