Technological hope vs fear in Davos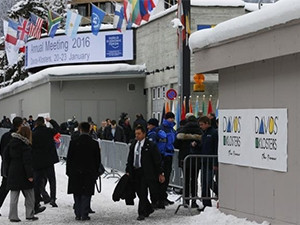 The positive and negative impact of technological advancement emerged as a key theme at the 46th World Economic Forum (WEF) annual meeting under way in Davos, Switzerland.
The annual event, which gathers over 2 500 leaders from business, government, civil society, academia, media and the arts, kicked off yesterday under the theme, "Mastering the Fourth Industrial Revolution".
WEF explains this fourth industrial revolution as "the rapid proliferation of technologies that will have broad and deep impact on all aspects of life" and believes it is already upon us, raising profound questions about the future, including major ethical challenges caused by technology.
"The first industrial revolution used water and steam power to mechanise production. The second used electric power to create mass production. The third used electronics and information technology to automate production. Now a fourth industrial revolution is building on the third, the digital revolution that has been occurring since the middle of the last century. It is characterised by a fusion of technologies that is blurring the lines between the physical, digital, and biological spheres," says WEF.
Reaping dividends not divides
Rwandan president Paul Kagame believes technology can be a great equaliser and says even though much of Africa is only starting to reap the benefits of the computer revolution, it is important for the continent to put one foot ahead in this new technological age.
"Technology has a huge multiplier effect on finding solutions to many problems by having even the poorest people have access to the technologies that can improve their lives," he said, speaking on a panel in Davos entitled: "The Transformation of Tomorrow".
He acknowledged there will be winners and losers in the fourth industrial revolution, but pointed out: "Our job is to make sure we narrow the gap and that there are fewer losers and more winners."
Other panellists ? including Microsoft CEO Satya Nadella and Facebook COO Sheryl Sandberg ? stressed the importance of ensuring the transformations driven by the fourth industrial revolution enhance dividends without increasing economic and social divides between people.
"Think about the changes in the world happening in terms of hope or fear," said Sandberg.
"The question that Davos is trying to answer this year is how hopeful or how fearful the world should be. The challenge needs to be to have the triumph of hope over fear," she added.
"Is there a digital dividend or a digital divide? That is the right debate to have. The emphasis should be on skills. Rather than worry about jobs being lost, we as a society will have to spend the money to educate people so they can find new jobs," according to Nadella.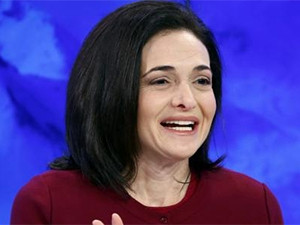 The Microsoft CEO acknowledged that as the fourth industrial revolution gains pace, inclusion is a major concern. He said the key is to improve productivity to drive growth and achieve a surplus.
"The question is how the dividend is going to get spread. Is it going to spread out geographically, to all sectors of the economy, to help people of different economic strata?" he asked.
"Connectivity and data access are too important to keep to the world's rich," Sandberg agreed.
Taking technology to rural areas will have enormous benefits, according to Ananda Mahindra, chairman and MD of Mahindra.
"If we can make our villages smart, there will be huge productivity gains."
However, he also believes technology such as mobile phones and artificial intelligence can make people feel disengaged and remote. "There has to be empathy. But how do we programme artificial empathy?"
There is also huge potential for technology to drive improvements in governance, according to OpenGov CEO Zachary Bookman.
"One of the things that strikes me about the state of governance in the world is how many broken governments there are. [With technological advances] governments will connect much more closely with citizens. They should reflect the citizenry. People should know where tax revenues go, what they are getting for their tax dollars. As digitisation of government takes place and new tools reach government, there will be a new governing landscape - much more public, collaborative, integrative and productive," Bookman told the panel.
Powering the world
Another key topic emerging out of Davos this week was the part renewable energy has in powering the future of the fourth industrial revolution.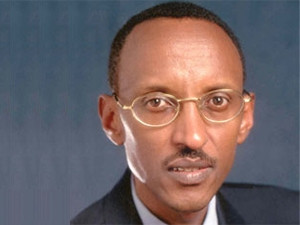 "Far from being a romantic dream, renewables are central to meeting the energy demands the fourth industrial revolution will bring," said the WEF.
Clean energy now accounts for more than half of all new energy supply, according to Fatih Birol, executive director of the International Energy Agency.
Speaking in Davos on a panel entitled "The Transformation of Energy", Birol revealed the bulk of new installations - more than two-thirds - come from emerging countries.
"To meet climate change and growth targets, around 40% of future energy supply must come from zero-emission technologies."
Fellow panellist and Hitachi CEO Hiroaki Nakanishi said the challenge has moved from having more renewable energy to having better energy systems. He believes there are distributional challenges that come with the distance between generation sites of wind and solar energy and the load centres.
"A more systematic approach is required to integrate renewable energy sources into an overall smart grid," he stressed.
"More renewable energy means more investments in electric grids to manage loads and demands," according to Ignacio S'anchez Gal'an, chairman and CEO of Iberdrola - Spain's public multinational electric utility company.
He said over the next 25 years, energy demand will increase by more than 80% globally, and huge investments will be required across all energy technologies as well as electric grids and distribution systems.
China will play a leading role in this transformation towards green and renewable energy, said Eric Xin Luo, CEO of Shunfeng International Clean Energy. He told the panel China has set an ambitious target that 25% of all its energy production come from renewable sources. In the meantime, China is already a leading exporter of clean energy technology - with more than 60% of the world's solar panels manufactured in the country.