New Avaya CEO outlines Chapter 11 emergence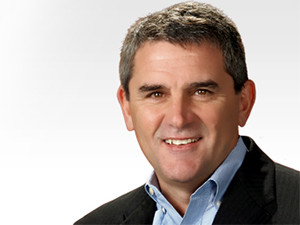 US-based unified communications solutions provider Avaya will emerge from self-imposed bankruptcy next month, and will focus on emerging technologies going forward.
This was expanded upon by Jim Chirico, the new CEO of Avaya, during his first presentation as chief executive, at a gala dinner for staff members and guests at GITEX technology week in Dubai.
In January, the company announced it had commenced a formal proceeding to restructure its balance sheet to better position itself for the future.
It filed voluntary petitions under Chapter 11 of the US Bankruptcy Code, which allows for protection from creditors. It is given to a business in financial difficulties for a limited period to allow it to reorganise.
Chirico said the change was critical in order for Avaya to be able to innovate and compete in the new digital economy.
"Over the past 12 months, we've been in this Chapter 11 process, we were a heavily leveraged company, we had over six billion in debt, we were making significant interest payments quarter-on-quarter.
"It's very hard when you have a debt structure of $6.1 billion to be able to have the flexibility, the freedom, to invest in technologies of the future; frankly, to invest in delivering solutions that our customers require," he said.
Avaya should emerge from Chapter 11 by the end of November, or early December at the latest.
By this time, it would have taken its debt structure from over $6 billion to under $3 billion.
"This will generate an additional $300 million in cash, which the company will now have the freedom to invest in our R&D, emerging technologies, our sales force, our services capability and even equally important to invest in mergers and acquisitions."
Chirico said Avaya plans to compete aggressively when it emerges, by focusing on emerging technologies and simplifying the whole business.
Its stand at GITEX displayed various emerging technologies developed by partners, including blockchain, artificial intelligence and Internet of things solutions.
"As we prepare to execute in the future, we know it's going to be extremely competitive, we know that we need to deliver our technology faster, we know we need to deliver our technology easier, we know it needs to be an environment in which Avaya is easier to do business with. We will continue to develop that in a very simple and secure way."
He said Avaya will expand its global partner ecosystem, which already has over 130 000 customers in close to 250 000 customer locations.
Avaya will remain a portfolio company, which currently includes unified communications, call centres and services, and continue to invest in and build these capabilities, he noted.