Digital interns off to Hong Kong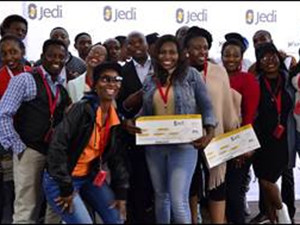 In an effort to help Johannesburg reach 'smart city' status, a group of 20 graduates from the City of Johannesburg Educating Digital Interns (Cojedi) programme will tour Hong Kong, to observe and learn.
The Cojedi initiative had 500 young people registered for the programme this year, with 480 graduating in one of four accredited programmes: Cisco certified network associate, Microsoft certified system engineering, certified fibre-optics technician, or Web development and cloud computing.
"20 Cojedi graduates were selected to go an on educational tour of Hong Kong, considered to be one of the smartest cities internationally," says Zolani Matebese, head of broadband.
"We look forward to the learning experiences they will share with the city upon their return."
Smartening up
Johannesburg hopes to become a smart city within the next five years.
Matebese says the city's goal is to ensure every citizen has access to free WiFi, and the basic infrastructure is in place for Johannesburg to be a smart city by 2020.
To achieve, this the city is driving a number of youth-focused projects, including Cojedi, held at the Tshimologong Precinct in Braamfontein.
Other initiatives include the GeoJozi Developer Challenge, ICT workshops for grades 11 and 12 focused on game design and prototype iteration, and hackathons in partnership with Geekulcha.
Professor Barry Dwolatzky, director for the Johannesburg Centre for Software Engineering and the brains behind the Tshimologong Precinct, says ensuring young people are digitally enabled will help the city achieve smart city status.
"Johannesburg is responsible for 40% of the country's GDP and for 10% of the African continent's GDP," he says.
Dwolatzky believes the Tshimologong Precinct will become the digital hub of Johannesburg as a smart city. "And the Silicon Valley of the African continent."