Blue Label outlines African dream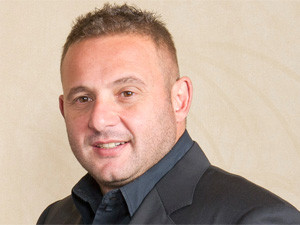 Blue Label Telecoms' recent announcement of its plan to acquire mobile device distributor and financier, 3G Mobile, will give it scope into African markets outside of SA.
Until now, Blue Label's core operations have only been in SA, Mexico and India, but 3G supplies and distributes mobile phones and tablets to major retailers across SA and Sub-Saharan Africa. It operates in eight African countries, with offices in SA, Namibia, Botswana and Mauritius, and distribution channels into Zambia, Zimbabwe, Swaziland and Lesotho.
Blue Label Telecoms co-CEO Brett Levy told ITWeb in a telephonic interview that the company was not interested in going into Africa to start a brand new business, but the pre-existing networks established by 3G made it a compelling acquisition.
"We are not really looking at reinventing the wheel on how to do recharge, but over the years we have built up these peripheral businesses of all of the other products we do ? content, data, SMS ? and that is what we are going to take to Africa to the countries where 3G already has great network relationships."
He said they are not going to do the core of Blue Label's business in other African countries.
"When I say core I mean the actual POS [point of sale] terminals for recharge, but what will be available will be content, data services, SMS - all of these subsidiaries that Blue Label has built up that we have learned how to operate and how to do; this is what we are going to take into Africa.
"So how you deliver content, how you deliver SMS services and just plug-and-play this into the existing distribution channels and networks so you don't have to build the core, and that is going to be a big value-add for the network and that is where we are going to play," he explains.
At the moment, 3G's distribution network is only in southern Africa and Levy says there is no plan to expand that further afield anytime soon.
"Blue Label doesn't need new customers; we have enough customers, we just need to get the existing customers to do more and use more of our products."
Hardware boost
The R1.9 billion 3G Mobile deal is being done through Blue Label subsidiary, The Prepaid Company, and is still subject to some regulatory approvals but what it gives Blue Label is a bigger boost into mobile hardware.
3G has distribution rights for all major tier one and two mobile device and handset manufacturers, including Apple, Samsung, Huawei, HiSense, ZTE and Nokia ? which is also a new realm for Blue Label, which has in the past only provided handsets that were its own house brand low-cost tier three smartphones.
"For the last 18 months, we have been talking about what we want to do around hardware and what we want to do around the funding of hardware and what we think the opportunity is and I think we have been preparing the market for it. 3G fits directly into what we are trying to do and then we are adding to it the finance part of it going forward."
Through its wholly-owned subsidiary, Comm Equipment Company, 3G Mobile provides the financing of the mobile handset component of post-paid contracts to cellular network providers such as Cell C, and currently has a finance book of around R3 billion.
The idea is that 3G Mobile will be utilised as Blue Label's expansion platform into the financing and supply of mobile devices, handsets and allied products. Levy says a lot of networks are looking to use off balance sheet funding for hardware devices and that's where 3G fits in.
"So what the future looks like for us is that if you take the Blue Label product and package it over a funding mechanism that is not your traditional 30- or 60-day funding, it's now 12- or 24-month funding, you package it in a certain way and offer it to your retailer in a way they can resell the package so we can now deal with the end consumer and we can offer them our product in a credit world and I think that makes [the deal] very interesting."
It also means Blue Label does not need to take any of the risk of loans onto its own balance sheet.
"I think that's critical; we are not a micro-lender and we take none of the risk. We use the score card of the network or the service provider and what we put into it is the methodology of how you deliver it and how you procure and collect it."
The acquisition also fits in nicely with Blue Label's planned acquisition of a 45% stake in SA mobile operator Cell C for R5.5 billion. Levy hopes the planned recapitalisation of Cell C will be completed at the end of this month.
"I think 3G is part of the plan for Cell C; it's a Blue Label play first and foremost but of course with Cell C it does a lot of the financing ? and it's a whole new brand of how you finance.
"I think what's important is when you put things together and the total pieces fit well together and they all link and all grow from each other then it is easier to do. Complexity comes in when you try add in things that are not in the normal mix of what you do, and that is not what we do," Levy concludes.