SA gets Battlefield 3 Nations Cup invite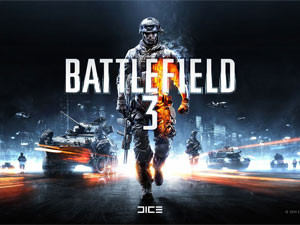 ClanBase has invited SA to hastily select a Battlefield 3 team to participate in the 2013 Nations Cup.
Mind Sports SA (MSSA), the governing body of e-sports in SA, says all Battlefield 3 teams are, therefore, urged to register through MSSA to partake in this prestigious event.
Last year, a local Battlefield 3 team, First in Battle (FiB), represented SA at the 15th ClanBase Nations Cup.
In a statement, MSSA says it has just been informed by the organisers of the Nations Cup that if SA is to enter a team, it must be done by 13 January.
This means things must happen very quickly, says Colin Webster, president of MSSA. However, he says the body realises that this will not be the perfect competition, but it will enable, hopefully, the best team in SA to compete on an international stage.
To come up with representatives, MSSA will hold an online championship for Battlefield 3 on Saturday, 12 January. The starting time for the championships shall be 14H30 and, depending on the number of entries, should finish at 22H00.
According to MSSA, there will be no entry fees payable, but all participants must be fully-paid-up registered players.
It explains that there are two ways of doing this. First, clans can either just register through Knights Mind Sports Club. In this way, gamers only have to pay the registration fee (if not already paid). Second, it says, clans can apply to affiliate themselves as members in their own right.
The winning team shall officially represent SA in the Nations Cup.
Webster says in order to enter a team, it must consist of members who are all MSSA-registered players; be a mix of existing clans; have agreed on its team captain; and be of eight members.
"While the MSSA would prefer for all team members to come from the same locality - the reason for such is that the national team would then all play from the same venue which will address lag issues as well as increase the opportunity for press - such will not be a prerequisite for this championships," Webster says.
Entries close on Friday, 11 January at 22H00.