3D printing market to reach $28.9bn in 2020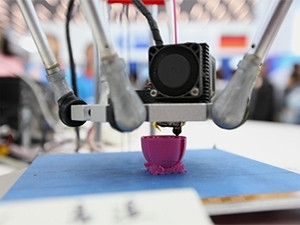 The worldwide 3D printing market will experience a five-year compound annual growth rate of 22.3%, with revenue reaching $28.9 billion in 2020.
This is according to the latest worldwide Semi-Annual 3D Printing Spending Guide from the International Data Corporation (IDC).
The IDC's forecasts are also in line with market expectations of the growth potential of the global 3D printing industry. Last year, Mordor Intelligence predicted the global 3D printing market will reach $20.7 billion in 2020.
Global technology research and consulting services firm IDC expects the US to deliver a quarter of worldwide 3D printing revenue throughout the 2015 to 2020 forecast period, while Western Europe, Asia/Pacific and Japan will deliver more than 50% of total revenue.
The fastest growth will come from the Middle East and Africa, and Central and Eastern Europe regions, according to the IDC.
"As the 3D printing market matures, major trends are no longer confined to North America. Regions like Western Europe and Asia/Pacific are driving stronger levels of spending across different industries," said Christopher Chute, VP of customer insights and analysis at IDC.
The IDC's spending guide revealed discrete manufacturing will be the dominant industry for 3D printing, delivering more than two-thirds of all worldwide revenue through much of the forecast period.
Meanwhile, healthcare will leap from the number five position in 2016 to the number two spot in 2020, with revenue growing to more than $3.1 billion. This move will be driven by strong investments from healthcare providers in both the US and Western Europe.
"Thanks to the broader variety of 3D printers and materials that can be used, and also to lower prices, 3D printing is becoming more sophisticated and devoted to newer uses. In addition, existing use cases are increasing their market share," said Carla La Croce, research analyst, customer insights and analysis at IDC.
"Dental printing is growing rapidly, with the prospect of reaching one of the highest market shares in the near future (around 15% in 2020), as well as 3D printing for medical implants and devices (nearly 13% in 2020). Moreover, the 3D revolution is discovering new market niches, and new uses will arise in the future."