Tlakula named chair of Information Regulator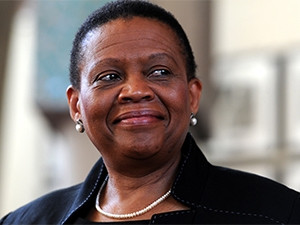 President Jacob Zuma has in terms of the Protection of Personal Information (POPI) Act and on the recommendation of the National Assembly, appointed members of the newly-formed Information Regulator.
A government statement confirmed the appointment of Pansy Tlakula as full-time member and chairperson of the Information Regulator.
The POPI Act was signed by the president on 19 November 2013 and published in the Government Gazette on the 26 November 2013. On 10 May 2016, the Portfolio Committee on Justice and Correctional Services shortlisted five candidates for the office of information regulator.
POPI gives the Information Regulator teeth - it has extensive powers to investigate and fine responsible parties, says law firm Michalsons. Data subjects will be able to complain to the information regulator and it will be able to take action on behalf of data subjects, it adds.
The other appointments include Lebogang Cordelia Stroom and Johannes Collen Weapond as full-time members, and professor Tana Pistorius and Sizwe Snail Ka Mtuze as part-time members of the Information Regulator.

The members have been appointed with effect from 1 December 2016 and will serve the Information Regulator for a period of five years.