Michael Jordaan: Software is eating the world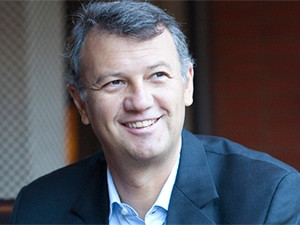 Three of South Africa's top angel investors - Michael Jordaan, Gil Oved and Vinny Lingham - discussed digital disruption, noting it is happening everywhere, that every business is a tech business, and that software is eating the world.
The three spoke yesterday at the Oracle Digital Day 2016 event, held at the Gallagher Estate in Midrand.
Jordaan, former CEO of FNB, now heads up a private investment company, Montegray Capital. He also actively invests as a partner in AngelHub Ventures, a South African-based venture capital fund. Multi-millionaire Oved is a serial entrepreneur who has invested in several start-up companies. Lingham, who is now based in the Silicon Valley, is a well-known Internet entrepreneur and investor in tech start-ups.
"I will probably be a bad influence to all of you because, as someone who comes from the corporate world, I would encourage you all to leave your jobs and start new businesses that will change the world," said Jordaan. "I used to run a business with about 33 000 people in 10 countries across the world with about six million customers. Now I am just a humble little entrepreneur trying to put bets on little companies that, I think, in future will change the world with disruption."
Digitally amazing
Jordaan said in essence, it's all about embracing the disruption being caused by digital technologies. "Disruption isn't going to happen, it has already happened."
According to Jordaan, data-driven companies like Uber, AirBnB, WeChat, Skype and Alibaba have all come to dominate their markets completely. "If you look at the growth rates they currently have, they are only going to become bigger."
He made reference to Peter Diamandis' six Ds - digitisation, disruption, deception, demonetisation, dematerialisation and democratisation - describing how technology will shape the world.
On digitisation, he said: "I find the idea of things getting digitised quite amazing. In 2003, if you had to quantify all the data that we produced, it was five exabytes; now we produce those five exabytes every two minutes.
"Software is eating the world. Increasingly, products are becoming apps and everything businesses provide is becoming free. Before, people used to produce radios but now they are free on smartphones, so is Google Maps. Products are getting demonitised and dematerialised."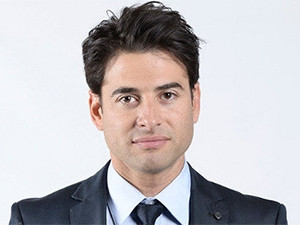 Organisations also have to understand that every technology goes through a deceptive era, he said. "For example, robotics - the world expected them some time ago, and when it didn't happen, we started laughing, but now robots are coming back. 3D printing has been around for about 40 years, but now it is becoming a reality."
According to Jordaan, democratisation happens when everyone gets access to technologies often for free. "It's hard to think that in 2000, only 6% of the world had access to the Internet, but by 2020, it will be 66%. Other technologies that are growing phenomenally include the Internet of things - already, there are more devices that are connected to the Internet than people.
"I would like to think of technology as something that liberates us, protects resources that were scarce, leverages them, and makes them available to everyone. Something that used to be scarce suddenly becomes abundant with technology."
New world economy
Oved, co-CEO of the Creative Counsel agency, said in today's new world economy, every business is a tech business and every division within that business is a tech start-up. To some, this may sound like a death knell, but to others, a new world of opportunities awaits, he noted.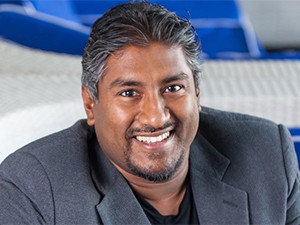 He said according to a recent Gartner report, by 2025, a third of all jobs will be lost to technology. These include driverless cars, drones, robotics, artificial intelligence, big data, 3D printing, etc. Even the oldest profession in the world is at stake because of digitisation, he said.
"When the industrial revolution started, people were worried that machines will take over jobs. This time, things are different as jobs that required physical strength were replaced by cognitive jobs and now there is even more employment than ever before. The problem is that with today's technology, even intellect is being challenged by artificial intelligence."
Meanwhile, Lingham, co-founder and CEO of identity protection startup Civic, said disruption is happening everywhere. "When you look at what Apple did to Nokia and BlackBerry; what Tesla is doing to the automotive industry; I think one thing is clear - if you don't adapt, you will be destroyed."
From history, he said, we have learnt that disruption happens slowly first, then quickly. "So you can see it coming from a distance and think 'maybe it can hit me', and then suddenly it hits you."