New CEO takes up the reins at USAASA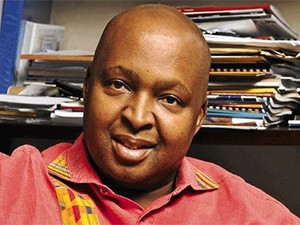 Lumko Mtimde has officially been appointed as CEO of the Universal Service and Access Agency of SA (USAASA).
USAASA said in a statement this morning that Mtimde commenced his duties yesterday after being approved by Cabinet. This was after an extensive recruitment process by the USAASA board of directors in consultation with minister of telecommunications and postal services, Siyabonga Cwele.
Mtimde is replacing Zami Nkosi, who made a quiet exit from the agency last month when his contract was not renewed.
The appointment was announced earlier this month but at the time the agency could not confirm when Mtimde would start work as it said a verification process was still under way.
He is former head of the state-funded Media Development and Diversity Agency (MDDA). He also recently served as chief of staff of minister Senzeni Zokwana's agriculture, forestry and fisheries department.
A senior African National Congress member and former board member of the South African Broadcasting Corporation, Mtimde stepped down from his position as MDDA CEO in 2014 after eight years at the helm.
USAASA says he comes with extensive knowledge and experience in the field of ICT, having served on a number of regional regulatory bodies. This includes a role as acting CEO of Alfred Nzo Development Agency, and serving as a councillor for both the Independent Broadcasting Authority and Independent Communications Authority of SA.
"Mtimde's passion about community development, universal service and access to communication services, his established track record in the ICT sector, stakeholder management and people skills will prove invaluable in steering the agency towards the fulfilment of its mandate," USAASA said in a statement.
USAASA was established to help roll out universal connectivity with government and private sector partnerships. The agency is also handling the tender process for the production of set-top boxes intended for SA's digital migration process.
The agency previously came under fire for failing to deliver, abuse of funds, low staff morale and high CEO churn, among other issues.
Nkosi landed the CEO role in 2013 after he was appointed by then communications minister Dina Pule. His appointment was widely criticised following allegations that Nkosi was hired irregularly.