Customer satisfaction remains the cornerstone for success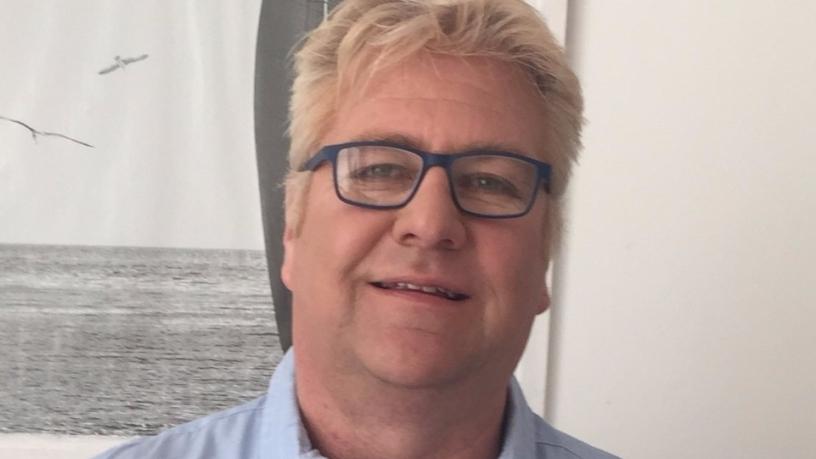 Service companies around the world are turning to cloud-based field service dispatch software as a way to streamline their operations, save money and provide the highest quality customer service possible. This is according to One Channel CEO Bernard Ford who believes this ultimately gives businesses a competitive advantage.
Acumatica's Service Management Suite is a service automation and scheduling solution that helps companies effectively manage the entire service lifecycle of their service orders and appointments. More importantly, it helps them get paid quicker and reduces the support costs.
Ford says efficient service management helps reduce response times and cost, improves first-time ratios and resulting in increased revenues and customer satisfaction. "Businesses can now track and manage every detail of their field service operations with Acumatica's Service Management. It helps organisations share best practices, automate manual processes and track service inventory by integrating information, people and resources."
Acumatica's Service Management Suite seamlessly integrates all service processes with the financial, CRM, distribution and project suites for a complete and comprehensive enterprise wide solution to provide a 360 degrees view of one's business.
"Quickly capture service needs to shorten the time between call receipt and job assignment. Track resource commitments, match tasks to best available resources, and generate work orders. Streamline processes to reduce response times and costs, resulting in increased revenues and customer satisfaction that ultimately give you a competitive advantage," he explains.
Adopting an all-encompassing ERP such as Acumatica, organisations can now integrates field service needs with financial and reporting procedures and streamline their operations for optimum performance.
Acumatica's Service Management Suite is a tool that helps effectively manage company resources and a work force that is deployed in offsite locations. It is typically for field staff who do their job at the customer locations, these could include technicians, landscape designers, office cleaners, electricians and plumbers.
"They work directly with the consumer and may sometimes be the only direct contact between the customer and the company. Their interaction is significant to the overall success of the operation. With this in mind, the intent behind implementing field service scheduling software is enabling companies to meet - and hopefully exceed - customer's expectations in terms of efficiency, timeliness, cost, and satisfaction," says Ford.
He says this is the best integral and versatile solution for service companies or companies that require scheduling or field services. "The benefits of implementing mobile field service software increases a business' ability to meet customers' high expectations and give them an edge over competitors."
"Employees can easily save an enormous amount of time, all customer-related and job related information is integrated and in one place. The whole process, from sales to operation to finance, is much better, as this is now controlled and processed through Acumatica," he adds.
Ford says customer satisfaction is a cornerstone for every business' success. "Acumatica's Field Service Edition focuses on meeting our customer's needs through streamlining, dispatching and reducing response times through our Web-based, fully mobile applications."
"Our mobile field service software is not an additional application but is integrated within Acumatica's all-encompassing ERP. In other words, it's not an afterthought, but rather an integral part of the end-to-end service we offer our customers," he says.
Field technicians and the office remain connected throughout every service, they have complete access to all service information and customer data whether on a phone, iPad, or laptop. Field management has evolved from being 'out-of-reach' to being 'in constant contact' - the ability to autonomously handle every situation with access to easily available resources.
Organisations can now efficiently dispatch the proper personnel with the appropriate skills to each unique worksite; service requests, customer information, product history and required materials are instantly at the technician's fingertips, equalling time saved for everyone. Schedules are created automatically or by using tools on the graphical dispatch board, identifying the status of service orders easily.
Dispatchers can also utilise Web-based mapping applications to chart routes, using the real-time information to reduce driving time. Emergency service calls are no longer an emergency - add the unplanned appointment to the already planned routes with ease. Notify the technician instantly and send the new service order directly to their mobile device.
In addition, integration of sales, service stores, inventory and purchasing means technicians manage their equipment and inventory of tools and repair parts efficiently and easily. Tracking records are updated and accessible for every job.
"Once you get an inbound call from a customer, quickly capture service needs and access customer, site, history and resources information to shorten the time between call receipt and service or job assignment," he explains.
"Track resource commitments, match services to the best available resources, and schedule and if required generate work orders. Manage daily or weekly schedules automatically or using drag-and-drop . Productivity gains with no time wastage translates into cost savings and better profits for any organisation," he concludes.
This solution can be deployed on-premises, on a hosted server or Acumatica's pure cloud platform. For more information contact One Channel at info@onechannel.co.za or visit www.onechannel.cloud