SA's appetite for online sports betting grows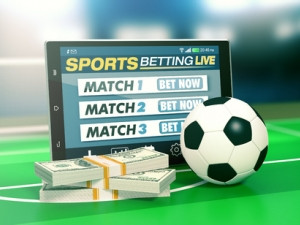 Although SA has rebuffed efforts to open up the country's gambling market, there is increased activity in the online sports betting space.
SA currently permits online sports betting, while forbidding online casino, poker and other verticals.
Democratic Alliance MP Geordin Hill-Lewis was recently rebuffed in his efforts to open up the country's online gambling market. Speaking to the National Assembly, Hill-Lewis had attempted to convince politicians that SA could unlock economic benefits if online casino and poker sites were regulated.
Hill-Lewis pointed out the country's ban on other verticals and threats of harsh punishments for transgressors had failed to halt thousands of international online gambling sites from serving the needs of South African gamblers.
The Department of Trade and Industry recently released the final version of its National Gambling Policy 2016. The policy paper states that "no new forms of gambling will be allowed at this point", dashing any hopes operators may have had regarding a potential liberalisation of the country's online gambling market.
Despite the prevalence of online sports betting, the policy paper reiterates government's previous position that "the capacity to regulate online gambling currently is not adequate, but can be streamlined to prevent illegal operations".
Should South African punters manage to elude detection and gamble with an unauthorised online operator, the government proposes all online gambling winnings be confiscated and paid into the Unlawful Winnings Trust. Currently, seizing winnings requires a High Court order.
Major players
Nonetheless, SA's list of approved online sports betting operators grew larger recently via the launch of ClickaBet, which is licensed by the Western Cape Gambling and Racing Board.
There are currently four major players with substance in the sports betting market in SA, namely ClickaBet, BET.co.za, SportingBet and Sunbet.
Ladbrokes, a big offshore bookmaker, which attempted to try its luck in SA, later ceased trading after two years, citing the unhealthy local betting environment.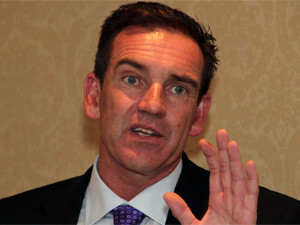 In a recent report, consulting firm PwC said it expects gross sports betting (horse racing and betting on sports events) revenue to expand at a 7.7% compound annual rate, to an estimated R5 billion in 2019 from R3.5 billion in 2014.
At the moment, more than half the bets are placed on horse racing, but PwC says sports betting will overtake horse racing in 2017, to account for 57% of the market in 2019, compared with 46% in 2014 and only 18% in 2010. Currently, the sports betting market in SA is growing at 19.6% per annum, says PwC.
Craig Venter, CEO of ClickaBet, says successfully obtaining a sports betting licence is an extremely difficult and time-consuming process in SA.
"It typically would take one year at least, and it is a very demanding process, in which the hurdle rate requirements to be successful are very high. It would typically also involve BEE requirements," he notes.
ClickaBet is 40% black-women owned, with Nomzamo Xaba and Sonja Sebotsa being the shareholders together with Venter's 60%.
Until last summer, Venter was CEO of telecoms and electronics firm Altech. Neil Walters, who used to run casino operator Sun International's online betting site, Sunbet, has been hired as ClickaBet's GM.
"ClickaBet is fully and legally licensed for the whole of South Africa through the Western Cape Gambling and Racing Board, and it took me more than a year to successfully be awarded the licence," he notes.
"It needs to be noted that any small new licence applicants would need to build trust and offer security and substantial financial backing for potential punters to feel comfortable to bet with them."
Euro 2016
According to Venter, the ongoing Euro 2016 soccer tournament, just like other major sporting events, is driving people to online sports betting.
"New registrations for ClickaBet over this Euro 2016 period have increased by over 40%, and ClickaBet betting volumes with our existing customers have increased by just over 100% to date over the period of Euro 2016. With Euro 2016 now being in the last 16 knockout phase, ClickaBet volumes are currently increasing even further.
"More and more people are getting comfortable placing bets in SA on an online basis. As broadband penetration increases in SA, this will grow even further," Venter points out.