SA retailers defy recession, eye big ICT investments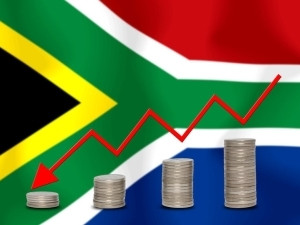 Despite the South African economy being in recession, local retailers are set to spend big on ICT investments.
According to a report by market analyst firm Frost & Sullivan, ICT spend within the retail sector, estimated at R5.75 billion in 2016, is expected to record a compound annual growth rate of 1.7% to reach R6.11 billion by 2019.
The research identifies the key areas of IT spend within the retail sector in SA to highlight the key areas of opportunities for IT service providers.
One of Africa's largest and most affluent markets, SA has a well-developed retail sector, including a number of major domestic players.
Despite economic pressures, ICT investment by the South African retail sector seems to be holding steady, says Frost & Sullivan.
SA officially entered a recession in 1Q17 with a -0.7% quarter-on-quarter contraction, significantly worse than the country's already bearish expectations of 0% growth. According to Stats SA, gross domestic product receded an annualised 0.7% in the first quarter from a contraction of 0.3% in the previous three months.
Several ratings agencies have downgraded SA to junk status.
Tech boom
Nonetheless, South African retailers and shopping centres have embraced the technological boom. The South African Council of Shopping Centres, a non-profit organisation focusing on enhancing the shopping centre and retail industry in SA, says more and more local retailers are deploying technology in all its forms.
Frost & Sullivan believes key services that will shape the IT strategy across retailers are cloud-based services as a measure to increase work effectiveness; workforce mobile solutions to increase efficiency across key working groups along the value chain and ensure real-time communication; and retail analytics focused on developing strategies and plans that aid in mitigating stock outage and stock layout challenges while enabling track routing systems and store optimisation.
According to the market analyst firm, cloud-based services, managed services and cellular connectivity are expected to represent close to R1.8 billion in retail ICT spend by 2019. However, it notes the focus of ICT spend is now shifting from bigger capital expenditure to smaller operational models.
"The demand for lower-priced solutions within the retail sector presents IT and telecom service providers with an opportunity to differentiate their services portfolio by developing innovative usage- and value-based pricing models," says Naila Govan-Vassen, digital transformation senior industry analyst at Frost & Sullivan.
"Flexible service-level agreement (SLA) contracts, along with focus on the client's business and IT strategy, will be crucial for the service providers to increase competitiveness."
The firm points out retailers are experiencing many issues along the value chain - from logistics from distribution centres, to suppliers and retail stores, right through to customer delivery. Effective integration of legacy and new systems to garner timely and reliable data is a challenge for ICT service providers, while the perceived lack of flexibility in SLAs is a key restraint to uptake.
"Retailers often feel trapped by contracts that leave little scope to upscale or downscale according to changing needs," notes Govan-Vassen. "Essentially, this creates an opportunity for ICT service providers to become business partners as opposed to technology partners. They can increase industry expertise, build dedicated industry-focused teams to cross-sell, offer innovative branding and price strategies, and, most importantly, offer a full range of ICT solutions through flexible contracts."
Bespoke solutions
Govan-Vassen adds that large enterprises are clear on how to implement IT to save cost and increase efficiency, but small and medium enterprises will need more guidance. This will allow service providers to engage better and increase knowledge about their solutions.
Overall, Frost & Sullivan says, ICT vendors for retail enterprises must offer bespoke IT solutions. Cashless transactions, big data strategy and cyber security will be influential trends shaping retail investment, it notes. It adds successful solutions will enhance customer experience for clients by creating an omni-channel platform that ensures two-way communications between the customer and the enterprise. Managed systems to provide a single view of sales, inventory and customers will also be in demand.
"Although retail enterprises seek to implement IT solutions that empower employees and decision-makers, reduced budgets will force them to accomplish more objectives with limited technology," says Govan-Vassen.
"While cloud solutions are important, enterprises in the retail industry are also inclined to having third-party service providers manage non-core/centralised IT systems. In so doing, enterprises are better positioned to focus on developing strategies that enable exceptional services."