Mteto Nyati leaving MTN for Altron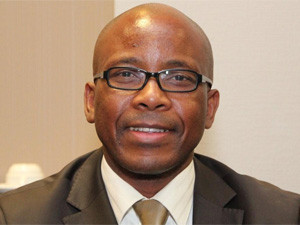 MTN SA CEO Mteto Nyati is replacing Robbie Venter as the CEO of Altron. The JSE-listed group says Nyati will bring a wealth of experience to the group when he joins at a date no later than 1 July 2017.
Venter will step down as chief executive in due course but will remain on the Altron Board as a non-executive director. He been with the group that his father Bill Venter founded, for 27 years - 16 years of which have been as chief executive
According to Altron chairman Mike Leeming, the appointment of Nyati followed a rigorous recruitment process and he brings with him extensive experience in both the business-to-business and business-to-consumer markets.
Nyati joined MTN as group chief enterprise officer in October 2014 and took over as CEO of MTN South Africa in July 2015. Before that he was Microsoft's MD for the South African operations and before that director of IBM global technology services at IBM South Africa.
"[Venter] has been of great assistance in implementing the group's business strategy to focus Altron in areas where it has the resources, competence and skills to leverage a competitive advantage through the disposal of certain material non-core assets," adds Leeming
Meanwhile MTN says Nyati will step down as SA CEO on 13 March and will be replaced by Godfrey Motsa, who is currently VP of the South and East Africa (SEA) region at MTN group.
Motsa has over 10 years of experience in the mobile telecoms industry, having occupied the positions of CEO of Vodacom Lesotho, CEO of Vodacom DRC and more recently chief officer consumer business unit at Vodacom SA.
Incoming group CEO and president Rob Shuter, who also takes up his role on 13 March, says he is delighted that Motsa is taking up the top role in SA.
"We have worked well together in the past and I know he brings considerable experience and value to the position."
MTN says Karl Toriola, the current VP of the West and Central Africa (WECA) region, will assume the additional responsibility of VP of the SEA region in the interim. The announcement of the new VP of the SEA region will be made in due course.