Wearables market reaches all-time high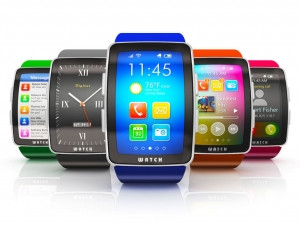 The worldwide wearables market reached a new all-time high as shipments reached 33.9 million units in the fourth quarter of 2016 (4Q16), growing 16.9% year-over-year.
This is according to market analyst firm IDC in its Worldwide Quarterly Wearable Device Tracker. Shipments for the entire year grew 25% as new vendors entered the market and previous champions refreshed their product line-ups, says IDC. It notes the year came to a close with 102.4 million devices shipped.
The market analyst firm says early on, the market was bifurcated between smart wearables - those capable of running third-party apps - and basic wearables that lack this ability. Despite the additional features and tech available on smart wearables, their utility and necessity have been questionable at best, IDC notes.
In the past few months, two major platforms, WatchOS and Android Wear, have pivoted towards fitness and health applications. This is no accident, as that has been the only use case with any "stickiness" and the ability to run third-party apps has taken a backseat, IDC explains.
"Like any technology market, the wearables market is changing," notes Ramon Llamas, research manager for IDC's wearables team.
"Basic wearables started out as single-purpose devices tracking footsteps and are morphing into multi-purpose wearable devices, fusing together multiple health and fitness capabilities and smartphone notifications. It's enough to blur the lines against most smart wearables, to the point where first generation smartwatches are no better than most fitness trackers."
"With the entrance of multiple new vendors with strengths in different industries, the wearables market is expected to maintain a positive outlook, though much of this growth is coming from vendor push rather than consumer demand," says Jitesh Ubrani, senior research analyst for IDC Mobile Device Trackers.
"As the technology disappears into the background, hybrid watches and other fashion accessories with fitness tracking are starting to gain traction. This presents an opportunity to sell multiple wearables to a single consumer under the guise of 'fashion'. But more importantly, it helps build an ecosystem and helps vendors provide consumers with actionable insights thanks to the large amounts of data collected behind the scenes."
IDC says 2016 also proved there is more to wearables than just wrist-worn devices. Ear-worn devices (hearables) surpassed 1% of all shipments for the first time in a quarter and sensor-laden clothing accounted for more than 1% of the entire market for the full year 2016. Though these numbers were miniscule, they show promise as numerous devices are expected from notable vendors in 2017.
Vendor highlights
Fitbit maintained its dominance, holding the top position for both the quarter and the year, says IDC. However, it notes the company also faced one of its largest declines to date, as it remained heavily focused on the US, a market that is quickly approaching saturation for fitness trackers.
Xiaomi's relentless growth helped to close the gap between it and the top vendor, IDC says. Like its other product lines, the company has stuck with a low-cost strategy and has slowly tried to veer upstream in terms of pricing by introducing new devices with heart rate monitoring and a mildly higher selling price.
Apple Watch Series 1 and Series 2 proved successful for the company, as it was its best quarter to date in the wearables market. The lower entry price point and the inclusion of GPS on the Series 2, along with a completely revamped user interface, helped the company grow its presence, IDC says.
According to IDC, Garmin experienced a slight decline of 4% in 4Q16. However, it notes, the company did manage to significantly raise its average selling price (ASP) to $258 in the fourth quarter from under $200 last year.
Samsung rounded out the top five with the launch of two new models (Gear S3 Classic and Frontier) and remains the only major company offering cellular-enabled wearables.