Govt pushes mobile app offensive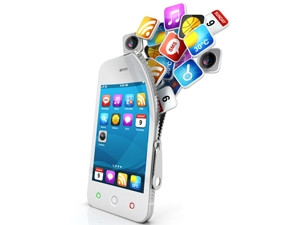 The Department of Communications (DOC) and the City of Johannesburg have underlined their efforts to boost citizen engagement using cellphones, emphasising greater use of mobile apps.
The DOC - which primarily works on highlighting government's programmes and achievements - wants to add more social media platforms to its offerings to improve interaction with SA's youth, while the City of Johannesburg is focusing on service delivery objectives.
The department yesterday hosted its Digital Day in partnership with local social media platform Mxit. Speaking at the event, deputy communications minister Stella Ndabeni-Abrahams said the social network - which has around 4.9 million monthly active users - fits in with its targeted audience.
Ndabeni-Abrahams said government no longer wants to miss out on connecting with SA's youth and aims to push its engagement through Mxit. "As a department, we have been on Twitter, Facebook, WhatsApp and all other social network platforms, but we think we have been missing out a crucial sector in the country - the young people.
"It's not only for us to go and tell good stories but as responsible citizens, we are able to pick up on anything that seeks to undermine the good work that our government is doing and expose that using the social network platform.
"As communicators, one of our weaknesses is that we like talking. This is the digital era; it's okay that we talk but at times, our fingers must do the talking to get the message across that we want to send to our intended target," she added.
Meanwhile, the City of Johannesburg has hailed the progress of its Find & Fix app, which allows users to report road problems such as potholes, faulty traffic lights, blocked storm water drains, and missing or damaged manhole covers.
Christine Walters, a mayoral committee member at the City of Johannesburg, said the city wants to use mobile platforms to improve accessibility as well as ensure the efficiency of its service delivery objectives.