Africa trumps world giants in payment tech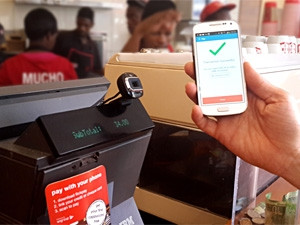 Africa is ahead of the US in terms of the rate of payments innovation, while Europe is lagging way behind.
This is according to the Payments Innovation Jury Report. The study is released every two years and details global trends in payments innovation, and future opportunities and challenges for the industry. The report shows both Africa and Asia are leading the first world nations when it comes to payment technology.
Here are 10 of the jurors' top findings:
1. Business-to-business payment has not received as much attention from entrepreneurs and investors as the consumer sector despite an often stronger business potential.
2. Acquisition by a technology giant or an established payments technology vendor is the most likely exit option for a successful payments start-up, showing how these firms recognise the commercial potential of the sector.
3. Acquisition by banks is the least likely exit option for payments start-ups.
4. Availability of low-cost smartphones rather than improved data connectivity will be the biggest enabler for driving adoption of mobile money in developing economies and thus helping financial inclusion.
5. 70% of jurors said start-ups are in the best position to drive payments innovation. Banks are the least equipped to drive innovation.
6. 93% of jurors feel the developed world has lessons to learn from the developing world when it comes to payments innovation.
7. Interoperability between competing systems will be a key issue for realising mobile money's full economic and social benefits.
8. Nearly 70% of jurors believe mobile money interoperability will be achieved by adapting existing mechanisms rather than building new ones specific to mobile.
9. Crypto currencies will not become viable alternatives to fiat currencies in the foreseeable future but the underlying blockchain architecture is significant for future innovation in many sectors of the market.
10. 77% believe Apple Pay will not become the dominant mobile wallet in many developed markets.
About the report
The Payments Innovation Jury Report is based on the expertise of a panel of 40 business leaders in the payments sector from 23 countries across six continents. The 2015 edition is the fourth time the report has been published over the last eight years.
Members of the jury have all held executive roles at major payments organisations and many have had significant commercial success with their own payments companies. All jurors are still actively involved in the sector.
Author John Chaplin has more than 20 years' experience in the payments industry. His background includes senior positions at Ixaris, First Data and Visa, where he was executive VP in charge of its processing business in Europe.
Chaplin currently serves as a director of Interswitch. He is also a member of the Payments Market Expert Group advising the European Commission.