Advanced broadband on Huawei's to-do list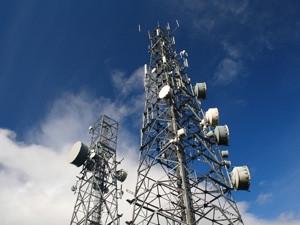 As the market for high-definition voice, ultra-high-definition video, smart home solutions and smart health applications emerges, so does the demand to build networks that will support these applications.
Telecoms solutions provider Huawei Technologies is taking note of the changes in the industry and is investing heavily in the deployment of advanced broadband networks like 4.5G.
4.5G is an era of wireless communications where 1Gbps will be the new mobile broadband network rate benchmark. In a 4.5G network, latency is reduced to 10 milliseconds, which means the end-user can download a 1GB movie in a few seconds.
According to Huawei, 4.5G increases data rates for better user experience and expands applications in vertical industries. This helps operators create new business applications and will help operators develop new business opportunities and gain a competitive-edge in the next few years.
At the same time, the increasing number of connections and the need for higher speeds mean there is an urgent need for an even more advanced technology than today's 4G.
"With the introduction of 4.5G technology, operators will be able to improve the user experience and support the increase of machine-to-machine communications and the Internet of things, as well as new mobile Internet applications, such as virtual reality glasses and drone technology."
William Wang Jun, president of LTE FDD product line at Huawei, commented at Huawei Analyst Summit 2016 that like future mobile networks, the devices market will need to keep up with the move towards commercial 4.5G.
This year, only two 600Mbps smartphone devices, namely the LG G5 and Samsung Galaxy S7, went to market, he stated.
According to Jun, Huawei's vision and concept is to invest in a 4.5G network as this is the way along the LTE evolution path towards 5G.
Huawei first proposed 4.5G back in 2014, and last year the company announced its first LTE-Advanced Pro (4.5G) mobile network over a live commercial network in Oslo, Norway.
On 1 April 2016, three operators in Turkey commercially deployed a 4.5G network, which resulted in six million users signing up in the first week of launch.
There has been a rise in the mobile operator space to deploy 4.5G, with as many as 20 commercial trials currently in place, noted Jun.
Jun further predicted that by the end of 2016, there will be more than 60 commercial 4.5G networks.
While Huawei makes progress in the deployment of 4.5G, rotating CEO Eric Xu has reiterated 3G technology is still important for the company's business. In 2015, 3G contributed over $4 billion to the company, he said.
We are living in a fast world where people living in the developed markets tend to forget there are still markets that must connect to 3G technology, Xu noted.
"At Huawei, we want to work together with the industry to build 2G and 3G in emerging markets," he said.